I'll refer you to the last post to explain why I'm posting Halloween pictures in December. Â Also? Â Baby Girl can't quite decide if she's going to give up her morning nap or not but as of this week she's not napping in the morning. Â And this? Â This means that there is no time for anything that does not directly involve keeping children alive. Â The house is filthy. Â The laundry pile is impressive. Â The number of times we've eaten food that wasn't prepared at home (and to be clear: Â right now I count Trader Joe's pizzas and giant bowls of cereal for dinner as "prepared at home") is insane. Â I honestly have no idea what happened to the month of November. Â With all that said: Â here're the pictures from Halloween.
Monkey boy: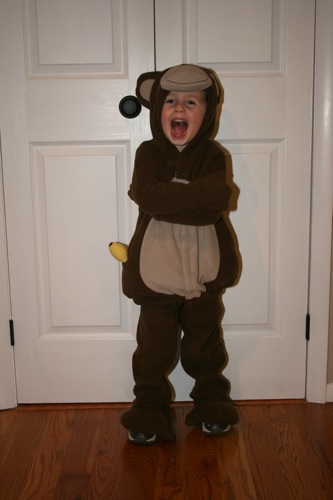 The dynamic duo: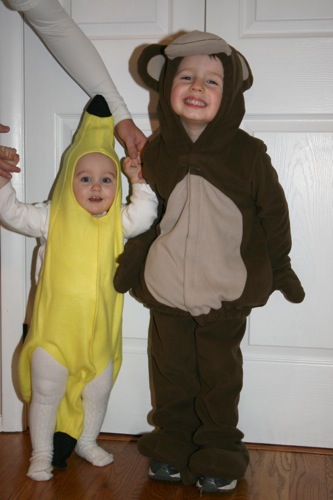 Like Daddy, like daughter:
Getting ready to head out: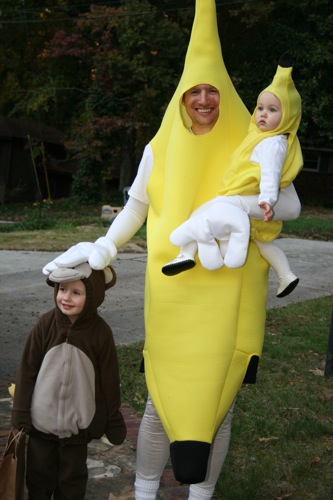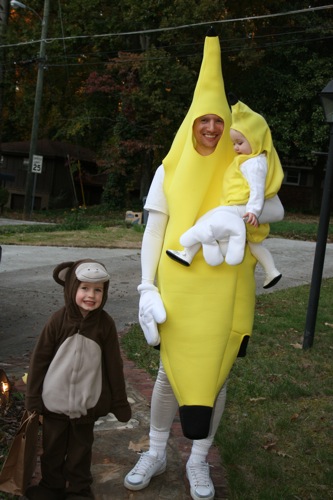 As soon as Paige caught a glimpse of herself in the mirror she started giggling and didn't stop until we got her out of the car. Â It was awesome.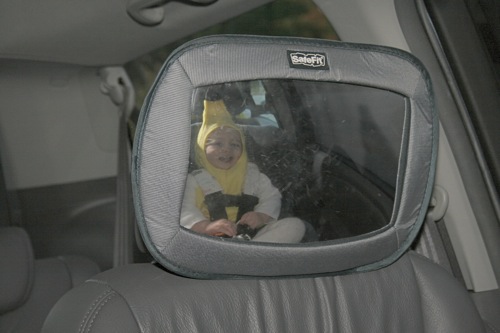 A banana tree, two bananas, and a monkey: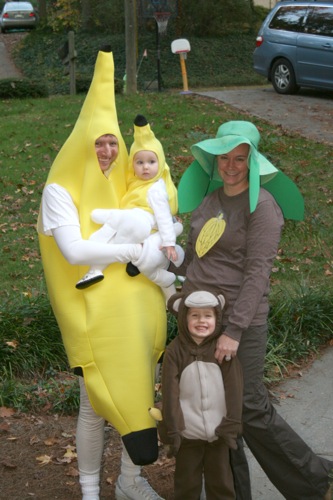 Paige's first bit of Halloween spoils: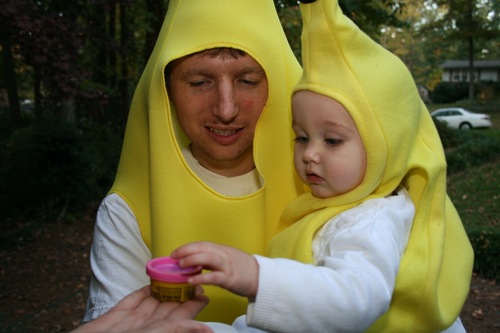 Love.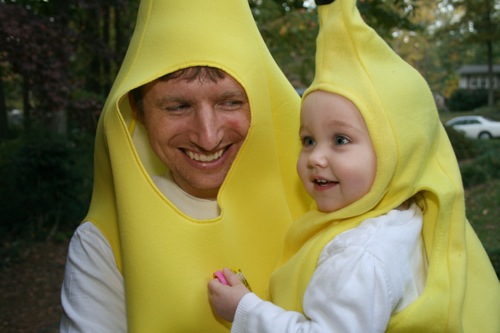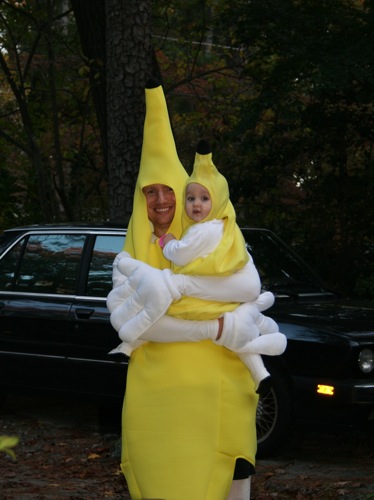 We started out at the Koulouris's house since their street has lots of kids and much less traffic than ours. Â Paige and James spent most of the time riding in the wagon together while trading candy with each other (or putting it in Liam's bag: a major big brother benefit). Â They were adorable!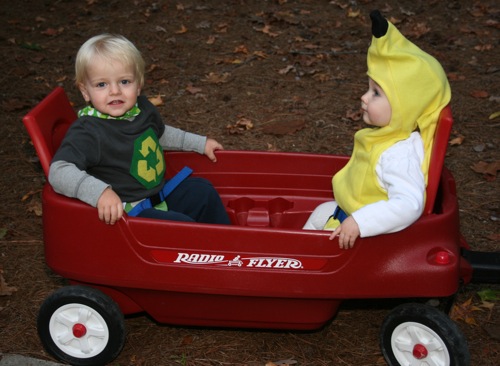 Heading up a neighbor's driveway:
Paige makes sure the goodies are safe:
Liam cashes in: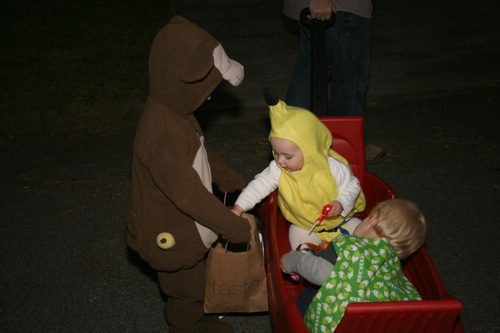 "Look, Dad! Â No hands!"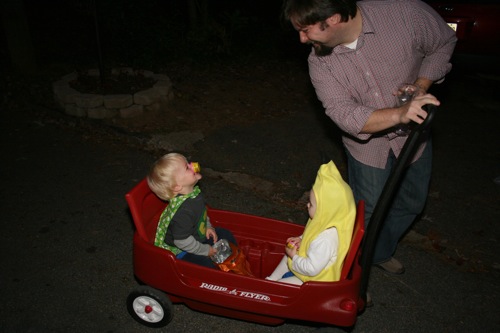 We let Paige play with a lollipop she found in the treat bag. Â Her very high interest level should have been a clue to me but I just thought she'd seen Liam eating one and was mimicking his behavior. Â As it turns out? Â She managed to chew through the wrapper and was helping herself. Â Oy.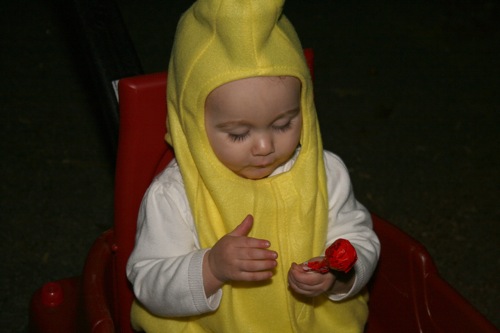 Banana bug:
"Whoa, Liam. Â What a haul!"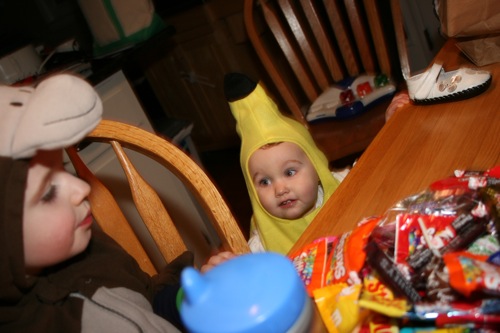 Paige got to try one piece of chocolate:
She almost took my finger off going back for more!
We have a "you can eat all you want on Halloween night" rule and Liam took full advantage. Â Even still? Â The bowl where we poured the remainder isn't yet empty. Â I'm pretty sure this means the statute of limitations hasn't run out on posting Halloween pictures…