I think everyone knows that Cheerios are, in fact, magic. Liam has just discovered their oatey goodness and enjoys them thoroughly, like most kids. Here he his enjoying (or maybe stoically tolerating if his facial expression is any indication) his Os:
So most kids enjoy them (even if stoically)–but do most kids pick them up like this?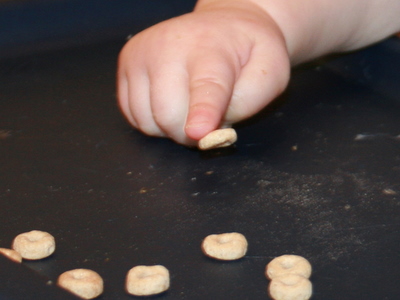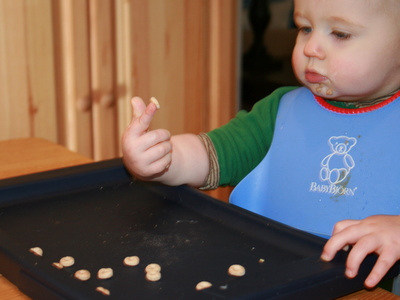 Maybe it's Liam who is magic, and not the Os themselves…just something to ponder.