It's taken him 20 months of diligent work, but he's finally figured out how to work the sliding door to the bonus room.  He's thrilled.  We're bummed.
Closing: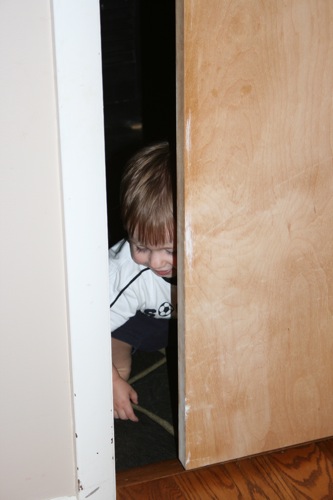 Closed (except for the tiny hand between the door and doorjamb):
Open: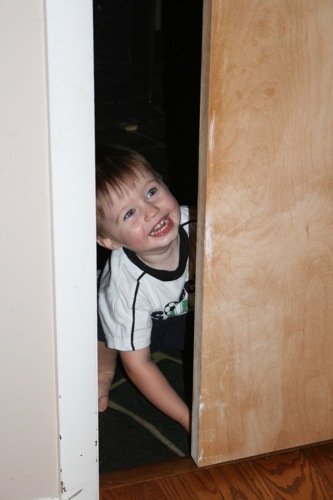 Really open:
More monkey love:
Liam loves to dance these days.  He basically reinacts a Jennifer Beals routine until he looks like he's about to (or actually does) run into a wall .  It's fabulous.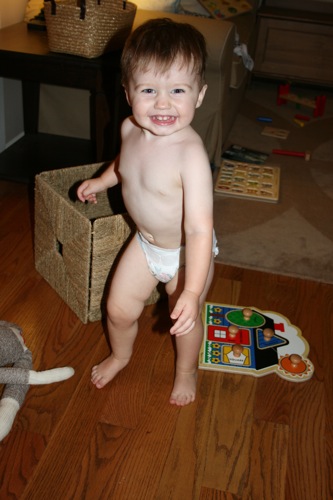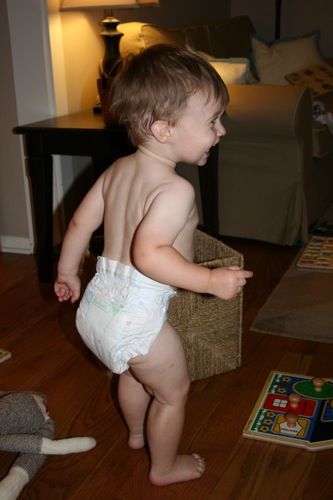 Matt:  Liam, stop doing that with your arms.  I don't know why you won't stop.  Seriously, what's up?
Liam:Â  My arms, Dad.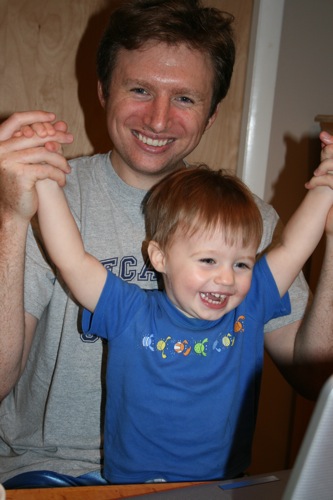 Empty diaper wipe boxes make the best hats: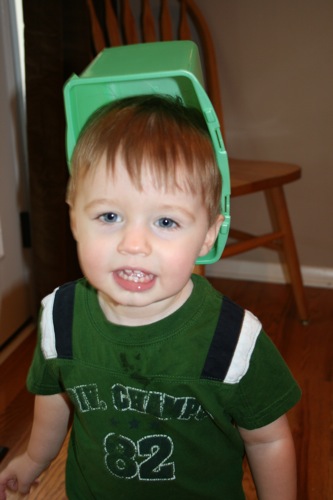 Puzzle break:
Onward!