As the teaser post indicated we have had quite a time getting ready for Halloween this year.  Everyone at the Connolly Ranch had a costume and a great time, even if the party we were supposed to go to was cancelled and Liam's stomach issues meant he shouldn't eat any candy (not that he knows what candy is at this point anyway).  But the preparations started long before the big night.
First, Gran made Liam the best cape any boy could hope for.
So awesome that it even worked with his mini-golfer gear: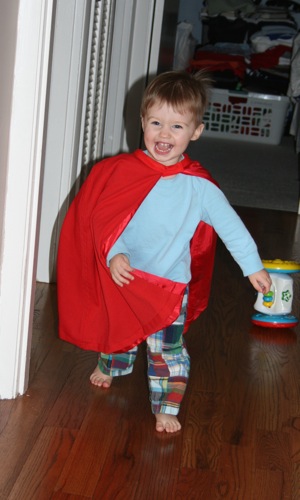 But (apparently) not quite awesome enough to distract from Gran's fascinating elbow skin:
Still awesome enough to fly:
Up, Up, and Away!:
This is what happens when Superman's pants are three sizes too big:
Now with his shirt (sans chest patch):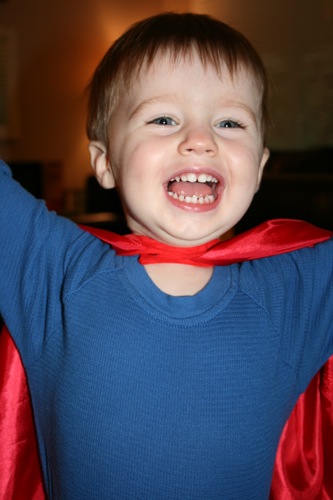 Even Superman goes Krogering:
Faster than a speeding bullet:
"Won't you be my neighbor?"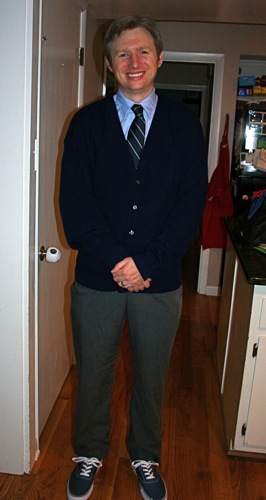 Ready to leap tall buildings in a single bound: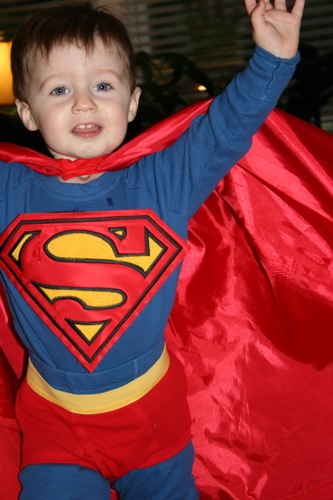 Off to save a damsel in distress:
"Hey guys, can you tell that I'm Superman?"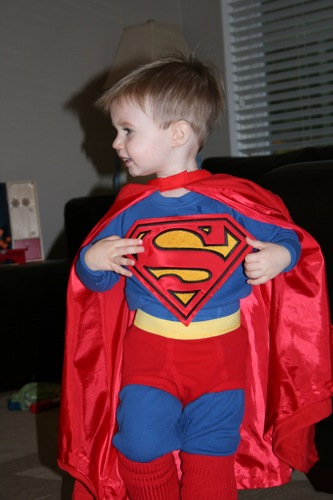 Superman loves a good kitty cat: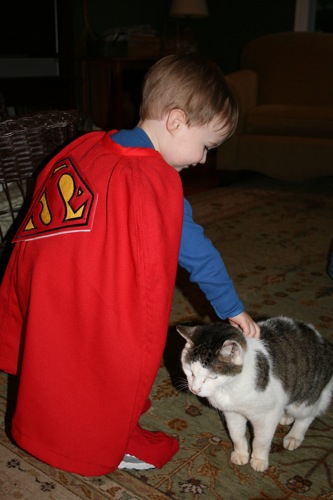 Superman, his uncle Fred, and his favorite toddler:
Superman and Wonder Woman: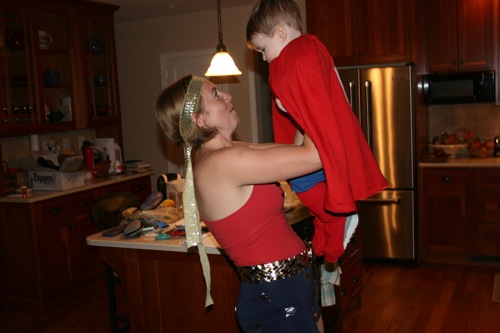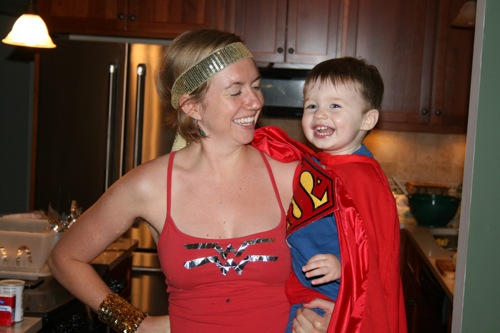 "Oh, wow!"
"Look at that, Mama!"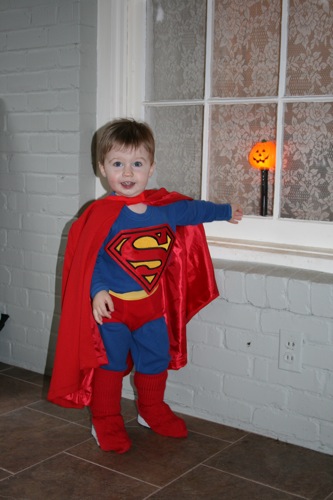 Superman and his Grammie:
Superman and his Pop:
Superman and his uncle Fred:
Waiting patiently for Granddaddy:
There he is!: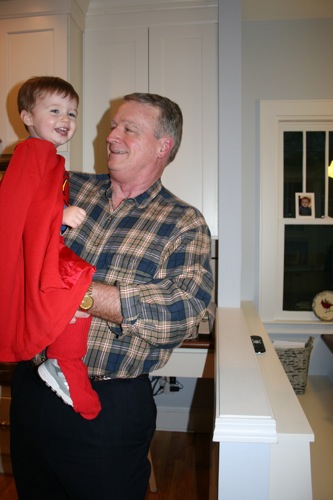 Being more powerful than a locomotive is exhausting for anyone:
Would you be mine?  Could you be mine?
Like Superman:
Like Fred: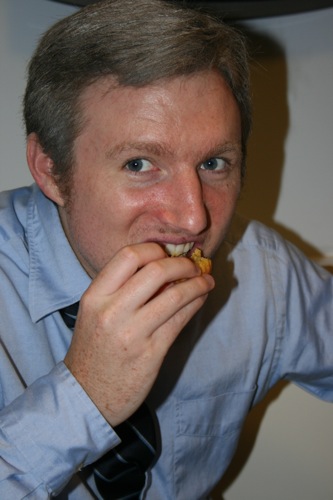 Superman gets down with his cane and a little football:
Trying his first bite of banana pudding:
Apparently he's related to his mother…
A good time was had by all and we've got our fingers crossed that the time change makes up for Superman's incredibly late bedtime…
Happy Halloween, Y'all!