This morning we took advantage of the cool(er) temperatures (meaning that it was bearable, although still hot enough that I could have wrung my clothes out afterward) and headed to the Gardens.  We spent two hours wandering according to Liam's druthers (which surprisingly did not include any time in the flower fountain, despite my intricate preparations for just such an occasion).  Here are some pictures from the morning: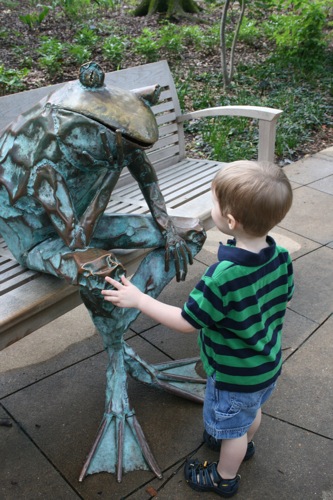 This was my view of Liam for most of the morning:
Smile?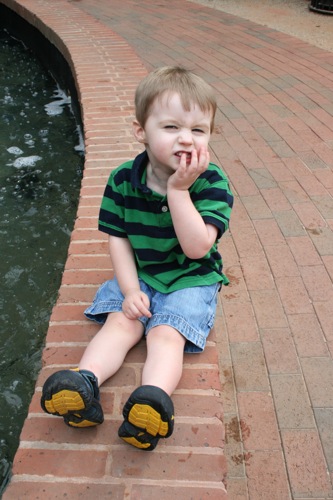 Again?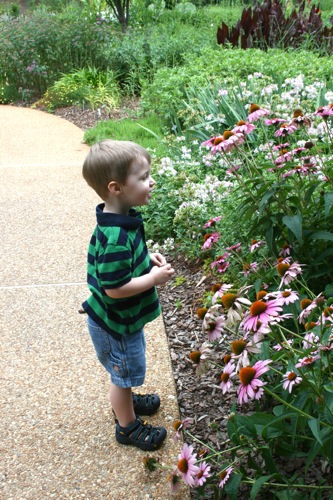 Contemplating a swim:
"That's very clever Epicurus, but what I really want to know is how to work this thing…"
Hidey-hole:
"Reading" me the sign:
Favorite manhole cover: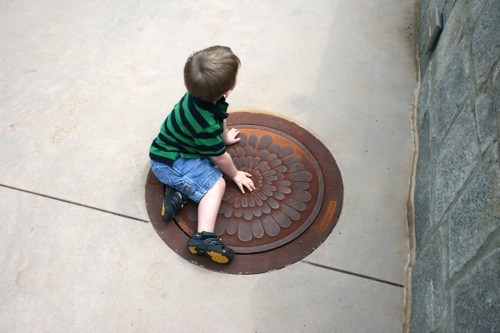 "Reading" me the recipe:
During a brief respite from all the running I got the chance to take my favorite series of pictures from the day.  I'll let them speak for themselves.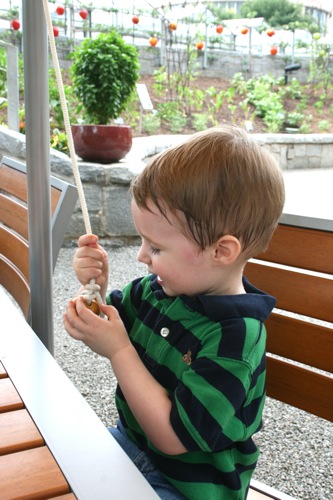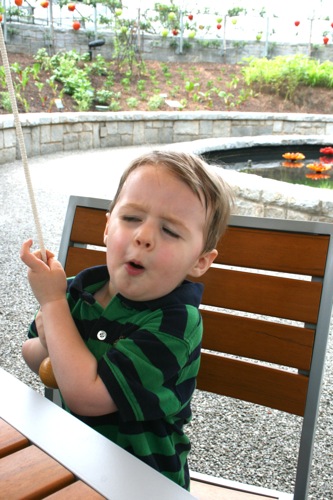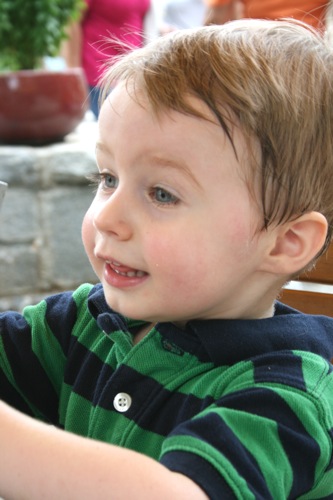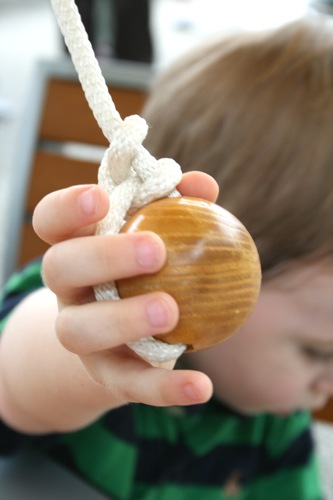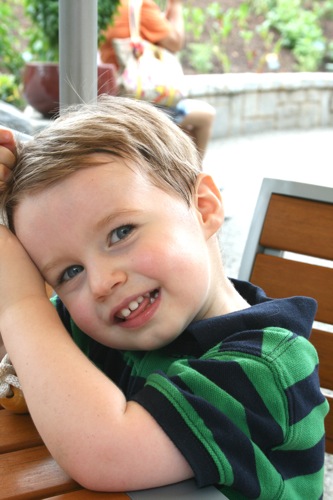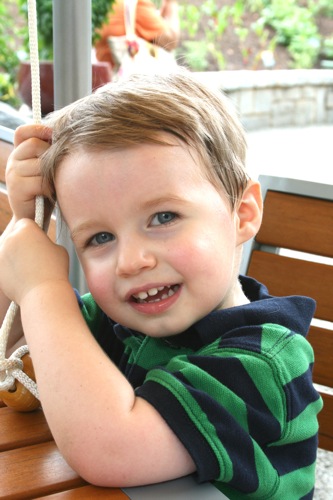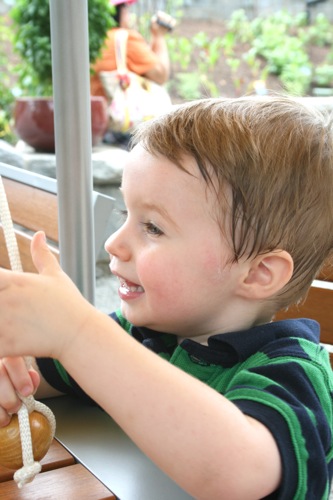 And, he's off (again)!
Reading with Mr. Froggie: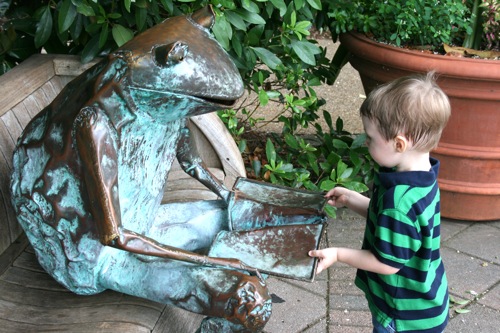 Living dangerously: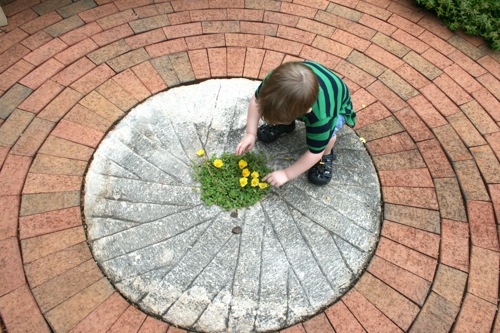 Intently checking out the dew-covered spider webs:
Closer inspection:
Hanging out in Peter Rabbit's den:
Strengthening his core:
"You comin' Mama?"
I never did figure out what was happening here:
Favorite benches: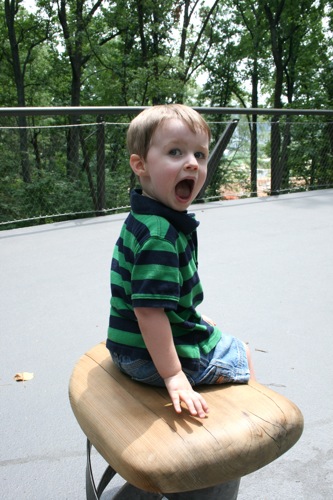 Sheer concentration: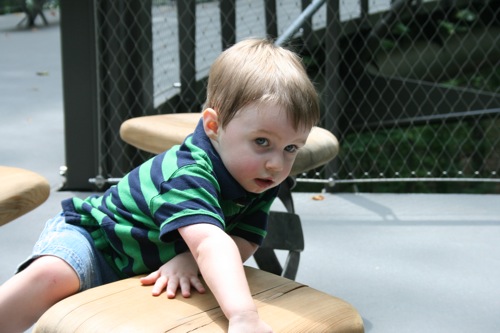 Success!
And then it was time for a nap, for both of us.