Today Liam asked to hold his "Baby Paige."  My heart swelled up to a thousand times its previous size and has been there since.  I waited for Matt to get home to let him try for the first time and took these shots.  Liam was beyond thrilled and so was I.  I make no apologies for my lack of ability to edit these.  I get teary looking at them and this just happened hours ago.  There will never be too many pictures of the transformation of Liam from only child to big brother and I intend to capture as many as possible.  Here goes:
Preparing for the handoff: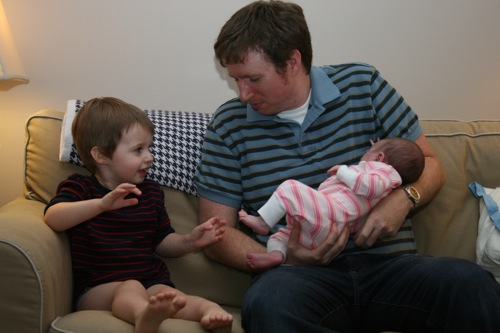 Handoff in motion: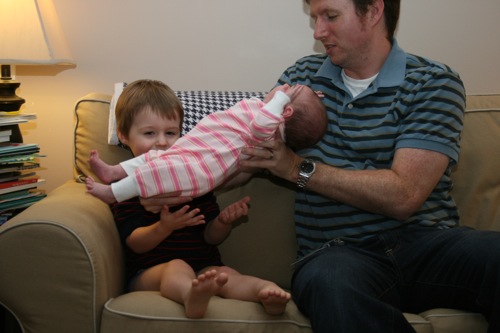 Completion of handoff:
When he asked me for the chance to hold her, he said he wanted to be able to "look at her face and her hands and her feet, right here in my lap."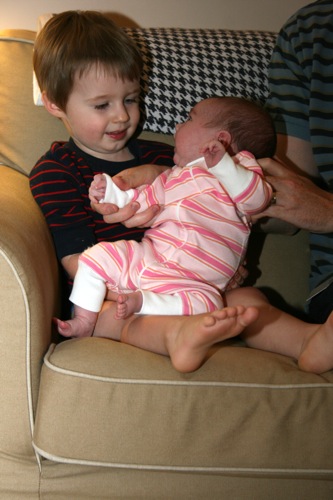 My babies:
Paige isn't so sure, but Liam's chest was so swelled with pride that I just kept on shooting: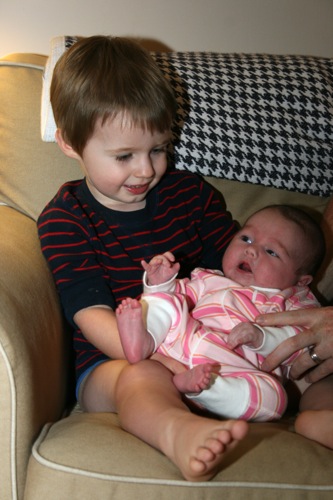 This one absolutely slays me: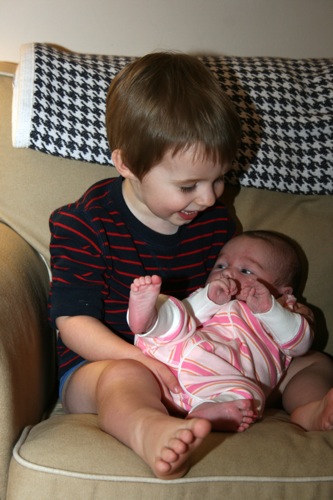 Beaming with pride (it may look like Paige was in danger of falling, but note that her brother had a good hold around her shoulders — he's already taking care of his baby sister…):
She's not so sure about his grip on her, however…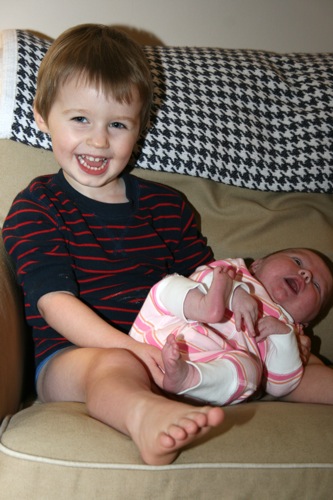 Life is good.