I feel like I'm not taking enough pictures of Paige's infancy, but the fact that I blew out a CF card today and discovered that I've taken over 1,000 pictures of my children over the past couple of weeks makes me feel a bit better.  I still can't get enough pictures.  I just want to hold on to this space in time and I know how quickly it passes and the memories fade.  Here are a few of the miscellaneous pictures from the past couple of weeks:
Monkey see, Monkey use the Brest Friend:
Daddy and Daughter:
Baby face: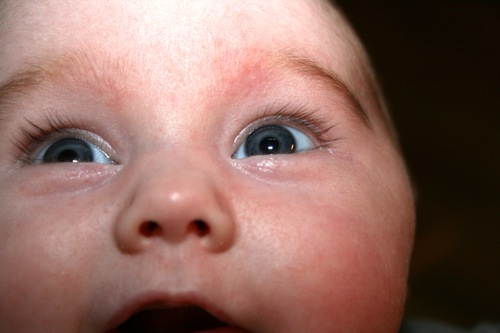 Halloween party duds:
You've got the cutest little baby face: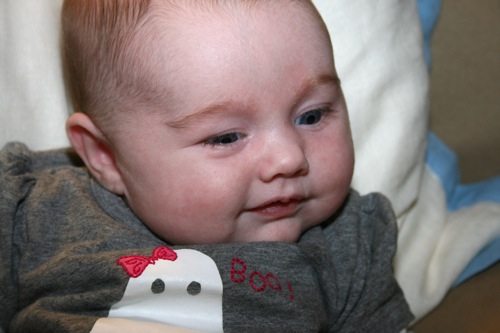 Finger puppets:
Balloon time with Grammie: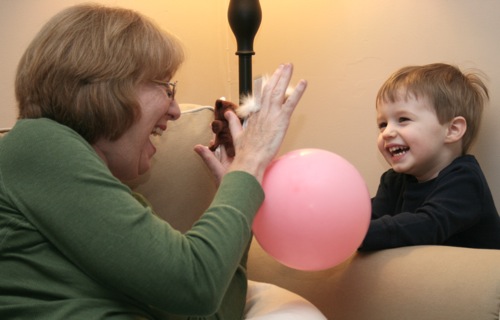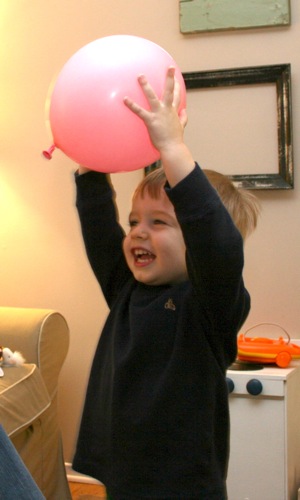 "Now what happens when you rub a balloon on your head…?"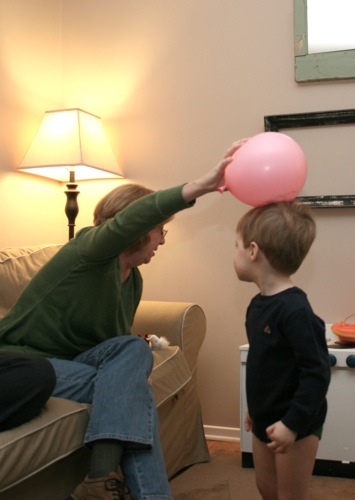 "It sticks to the wall!"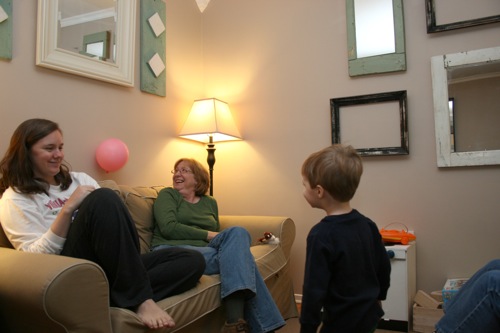 Crazy hair!
Climb…
…and flip!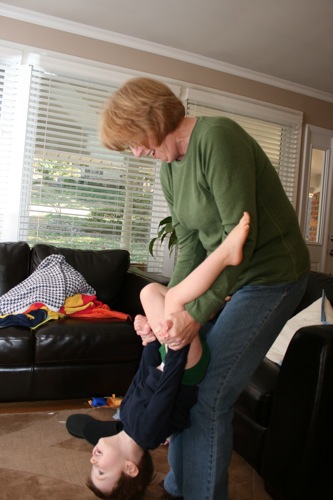 And, again!

"I know I can make this thing stick if I just keep trying…"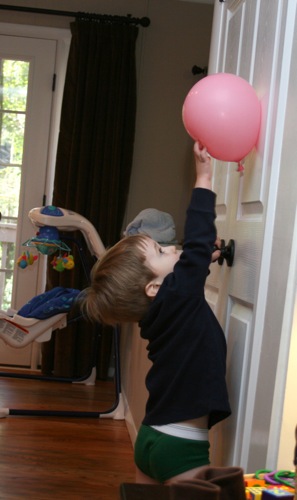 Grammie and Pop waited for more than three hours for this:
Paige rewards them for their patience:
Best.  Picture.  Ever.
Next up, Halloween!