Here's the first batch of Paige's birthday photos. Â Only a month and 3 days late!
For Paige's initial birthday celebration (on her birthday, as opposed to her bigger celebration which was 4 days later) Liam and I made chocolate chip cookie cupcakes. Â He helped measure, mix, stir and decorate.
Getting ready for the icing and sprinkles:
Sheer concentration: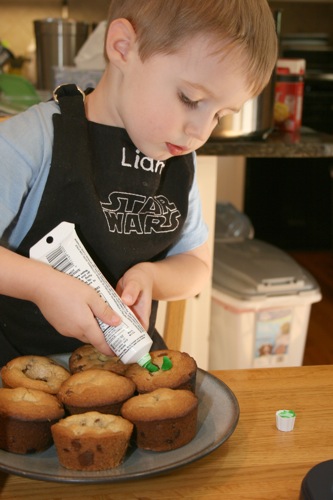 Making sure they weren't poisonous: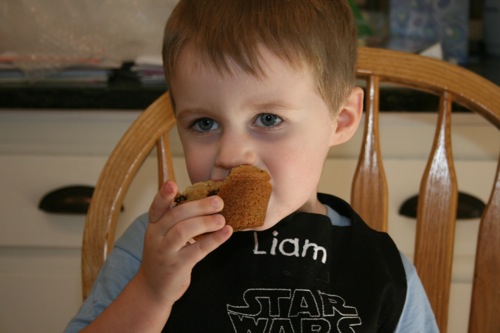 They passed muster!
The tongue of self satisfaction: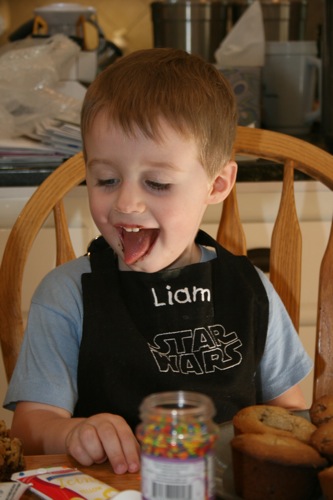 Finished product(s):
The birthday girl, her birthday goods, and her brother. Â Taking a bite out of her hand.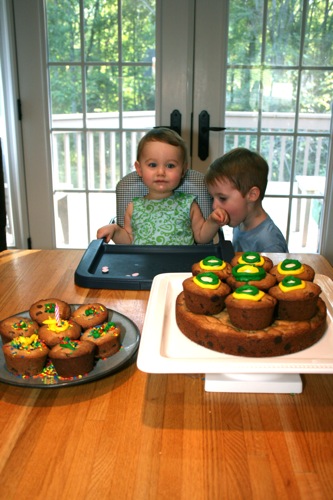 Birthday hug!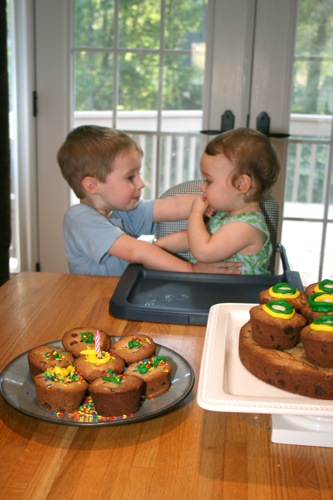 It may have taken him a full year…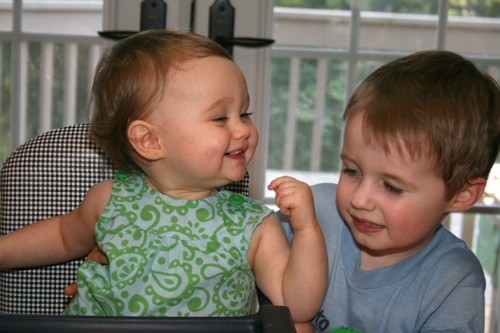 …but I think Liam's starting to get the hang of this whole big brother thing.
The goods: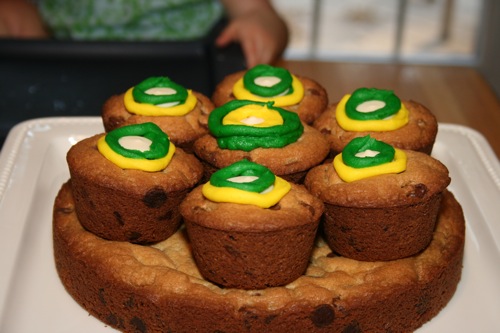 Liam's handiwork:
Ta da!
"You're gonna let me eat those?!"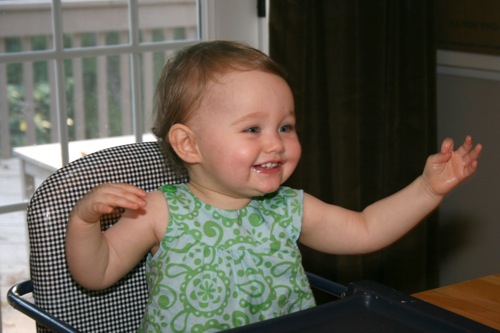 Getting ready to make a wish: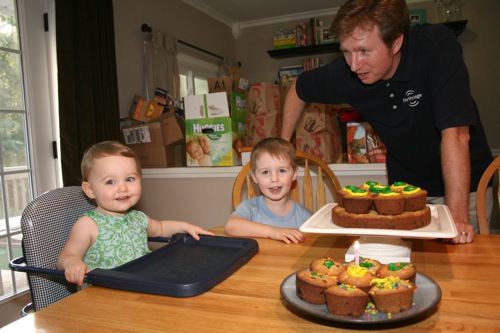 Blowing out the candle (with a little help from Liam and Daddy):
"That was it?"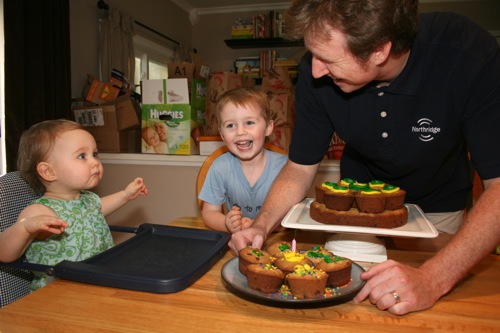 "Yay!"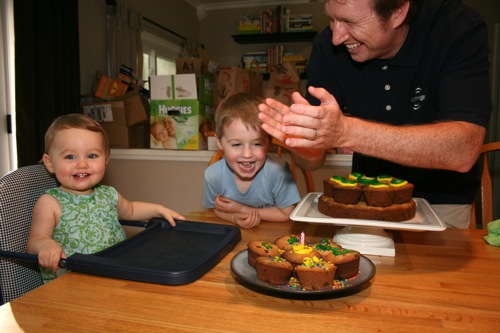 Getting down to business:
Birthdays are so much fun!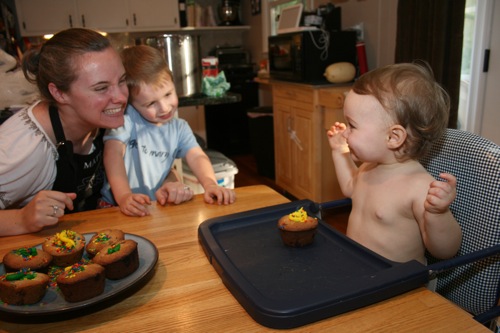 Testing the waters: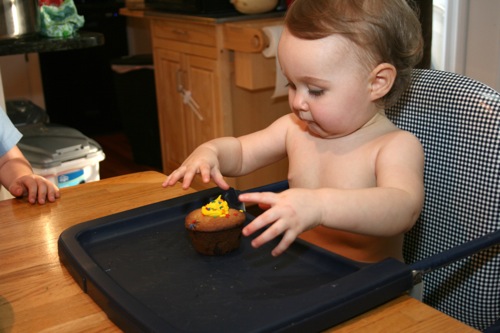 Getting into the swing of things:
A little help from Daddy: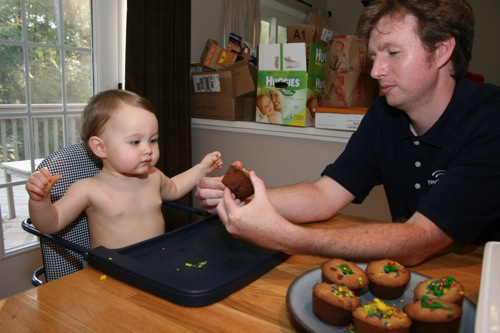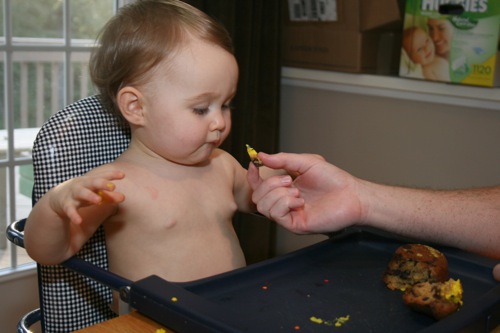 Not so sure…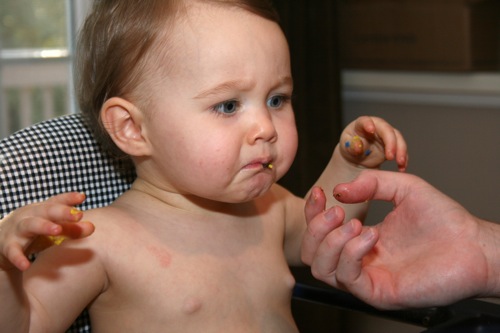 "What is this on my tongue?"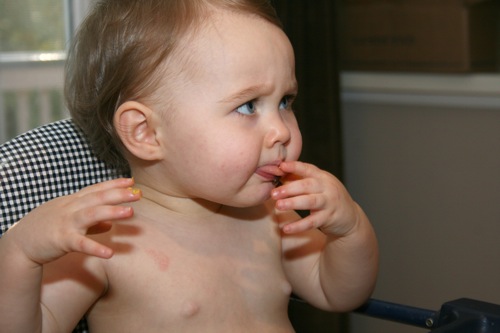 "Oh, I see how this works!"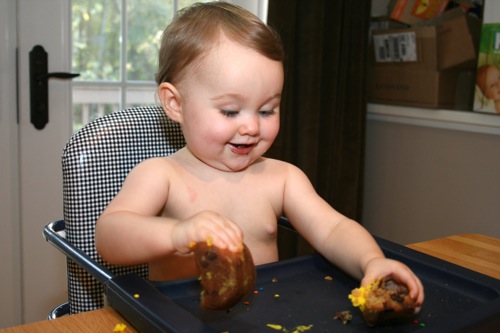 The tongue of utter concentration: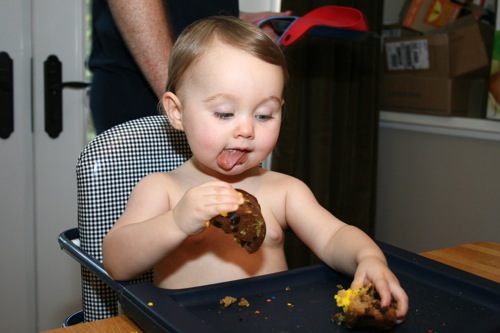 Things really got rolling at this point: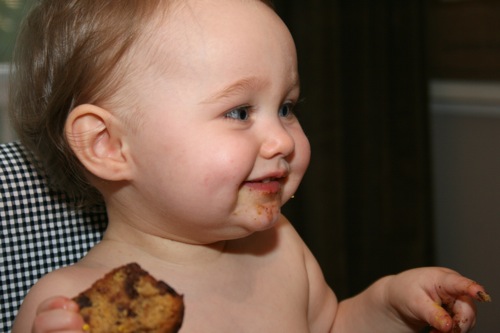 The key is double-fisting.
And this is the point in the post where I admit to being incapable of picking out just a few pictures and proceed to post 8,032 almost identical photos in a row. Â But I ask you: Â With this face how am I supposed to choose?
The many (chocolatey) faces of Paige: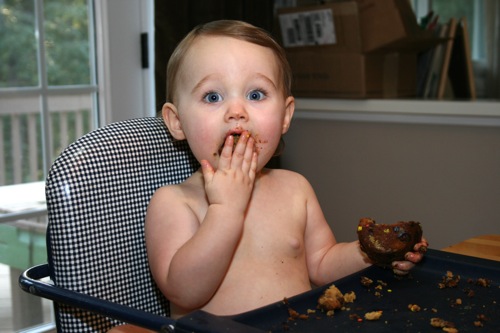 "Wow! Â Look at that tummy!"
"But no tummy is ever too full for chocolate, right?"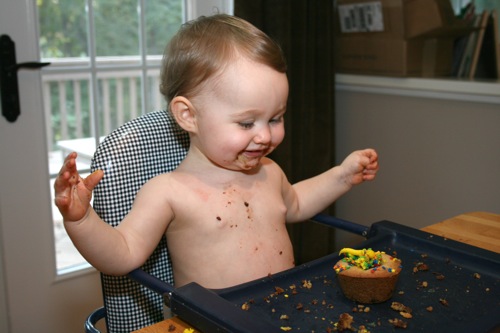 "Right."
"Oooooooooh"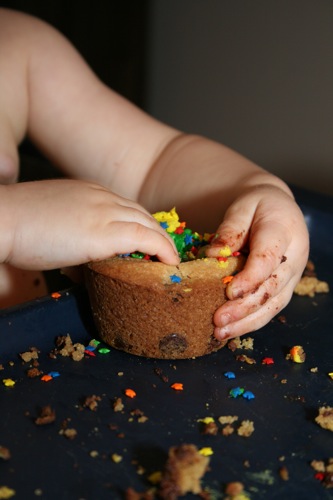 Liam enjoyed himself as well: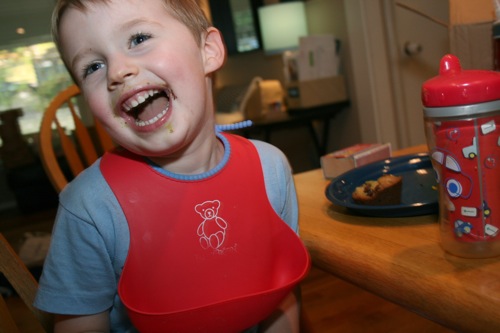 You can't tell, can you?
"What?"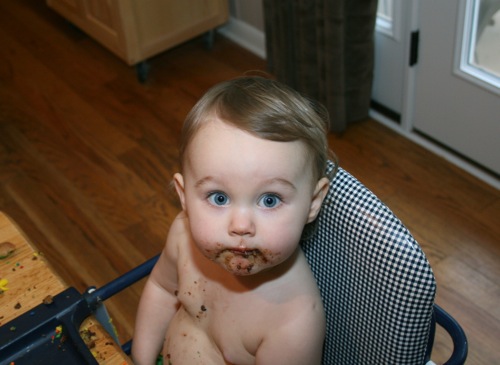 Chocolate teeth!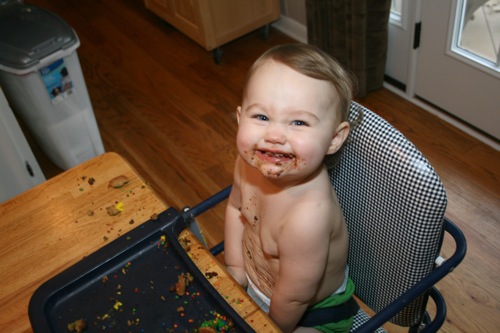 "Whatcha got there, Mama?"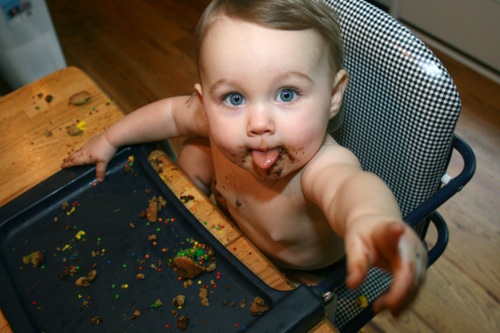 Puffs chaser: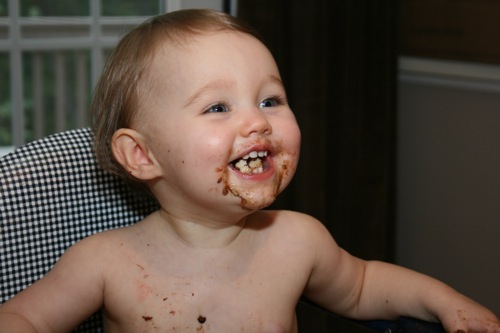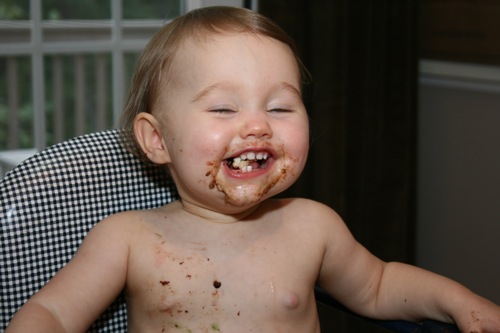 I warned you about the lack of editing, didn't I?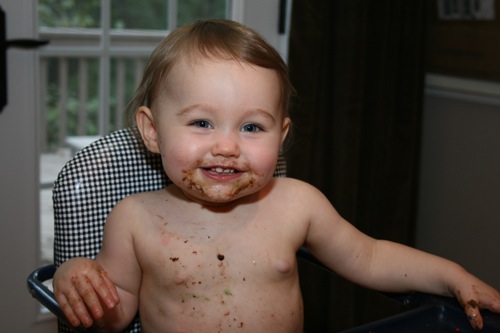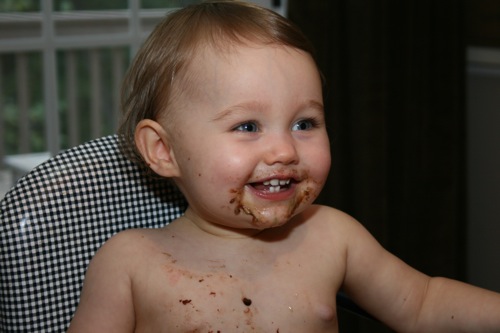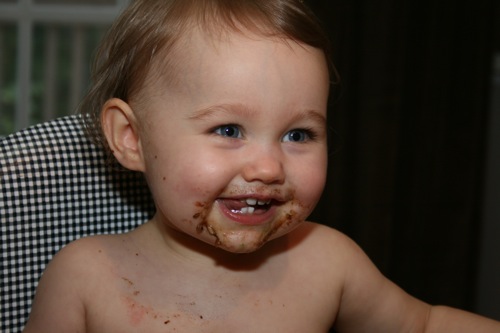 And again I ask you: With a face like this?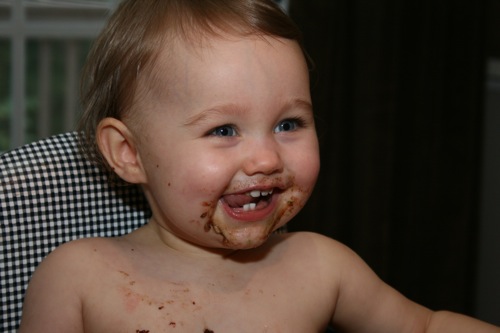 How am I supposed to choose?
Birthday feet:
Winding down…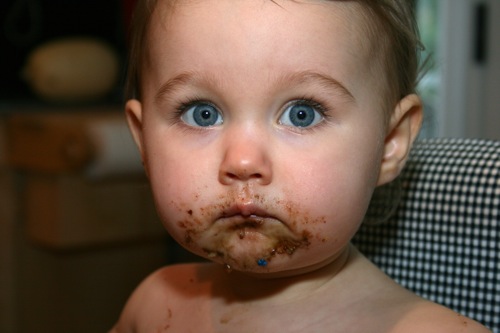 …but never too tired for a silly face.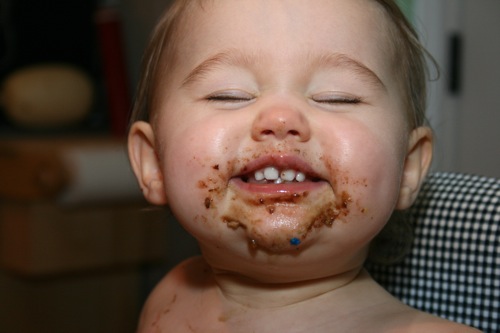 Ready to be hosed down:
"Dirty? Â Who? Â Me?"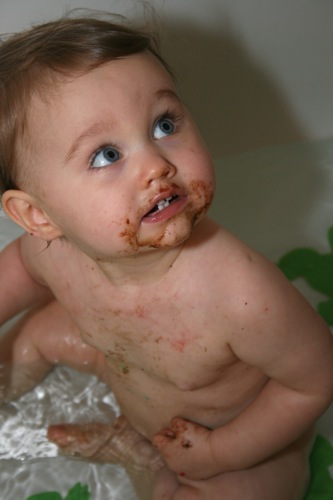 And after being doused with a giant cup of water…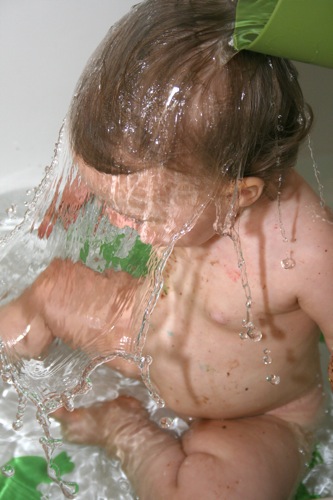 …our Sweet Baby Girl's first birthday came to a close.
Next up? Â The party!