After last year's "oops we're too exhausted to live and it's already Halloween and we completely forgot to carve our pumpkin…good thing Liam's not old enough to notice and/or care" debacle we made sure to make time for pumpkin carving.  Liam was *very* excited.
Tools at the ready!
"Oooooh"
And we have liftoff:
Liam's expressions during the process were killer: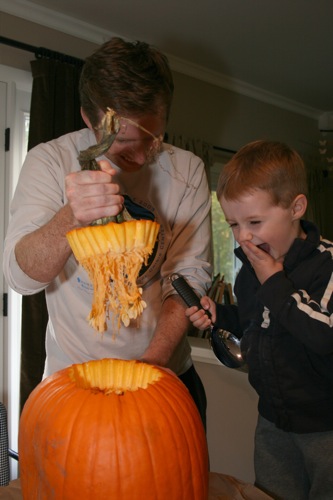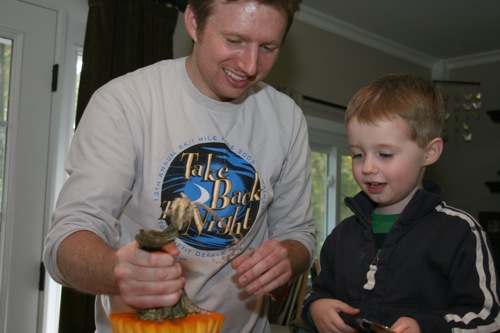 "Hey, Liam.  How do you feel about pumpkin carving?"
Checking out the progress:
My sweet boy: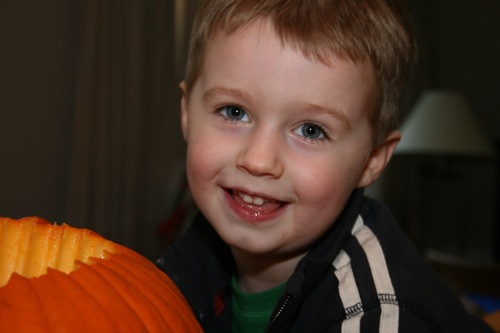 Getting to the guts of the matter: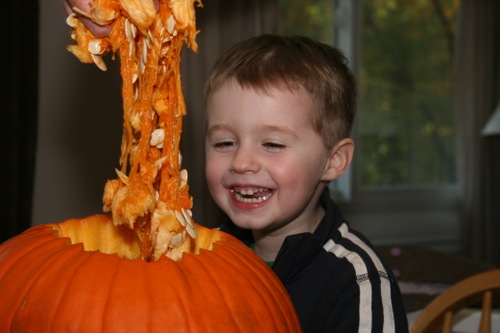 Checking out Daddy's handiwork:
Paige woke up from her nap and came in to check out the happenings:
"Hey, Liam.  What's that?"
"Well, Paigey — that's a Jack-O-Lantern.  Isn't it great?!"
Finished product: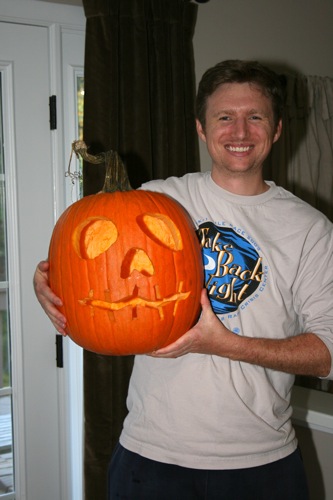 Liam was very excited to get it outside to its proper place: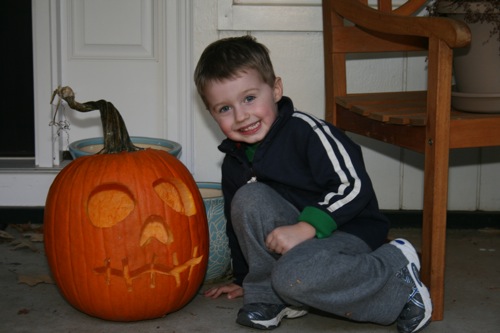 Have I mentioned that Liam *loved* this Jack-O-Lantern?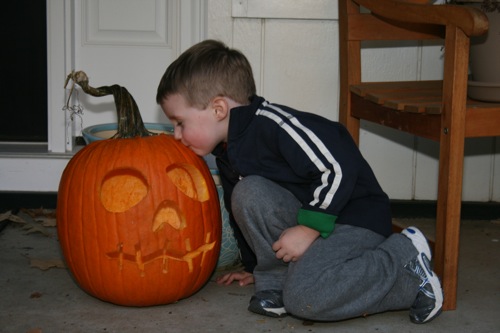 "Hey, Liam — show me what that Jack-O-Lantern looks like."
All lit up: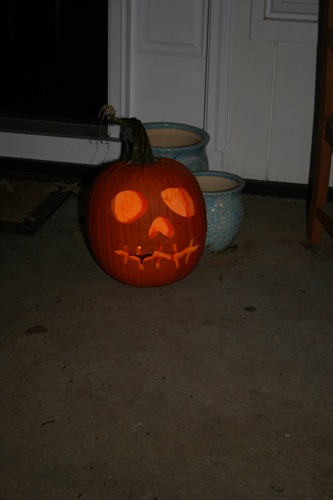 Liam had a fantastic time (and Matt was right there with him) and he's already asking when Halloween will come around again.  Also?  If Christmas is tomorrow.  And?  If his birthday is next week.