Wind!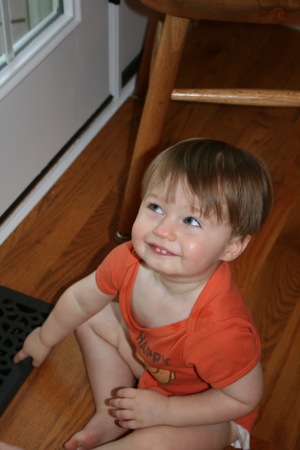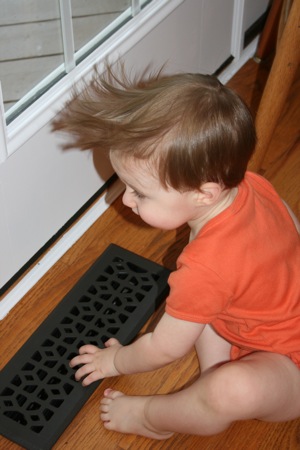 Mr. Happy: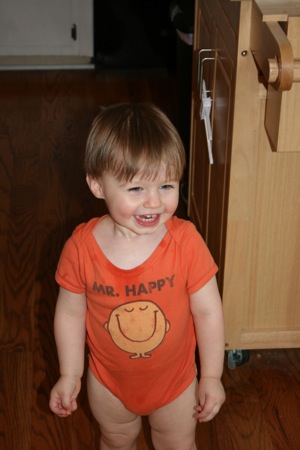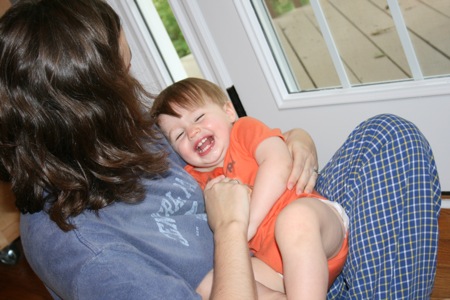 Father's Day Car Wash (Liam's first)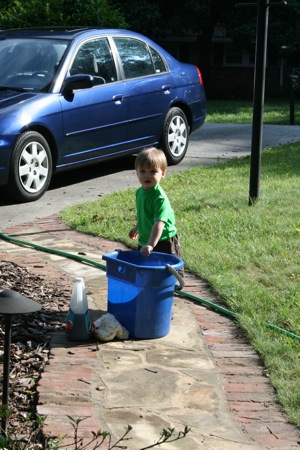 This drought's been hard on more than just shrubbery…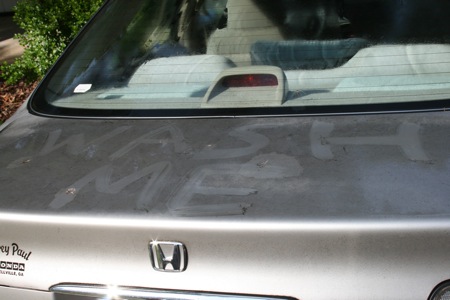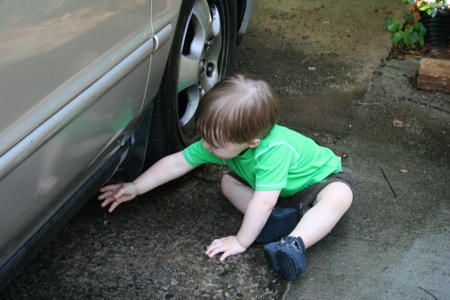 Always the engineer: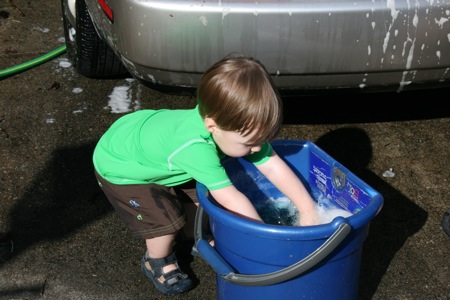 Hey Dad, I know your car's really dirty but I'd rather "help" with Mom's (already clean) car: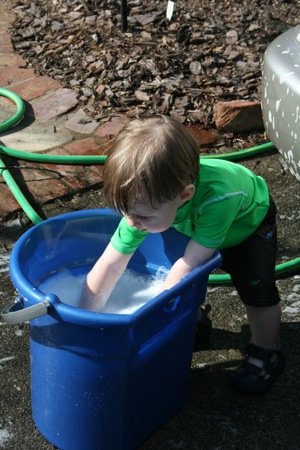 Taking a break (and making a break for it):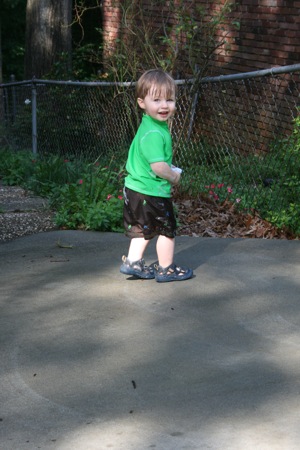 Let me help you clean the tires, Dad:
Those tires are really dirty!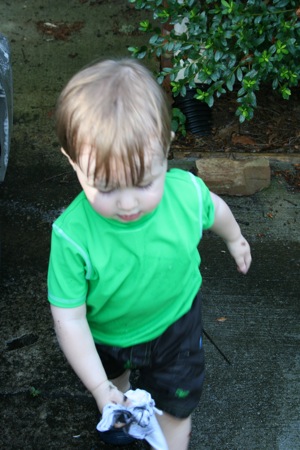 How'd I get so wet?
I'm finished with this, it's time to clean up!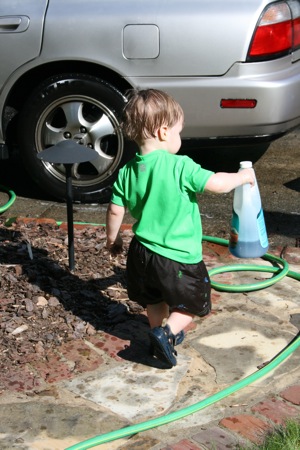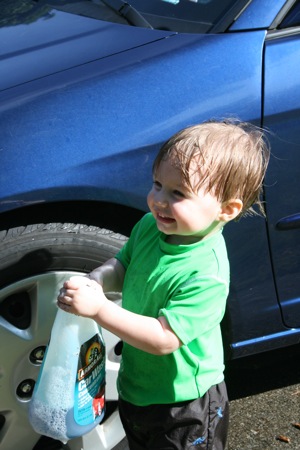 You thought you were going to use this hose, didn't you Dad…?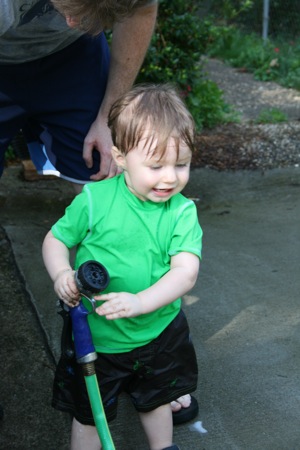 Father's Day Stepping Stone: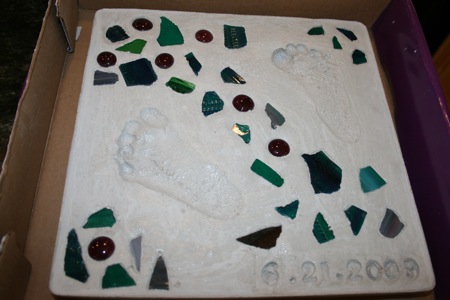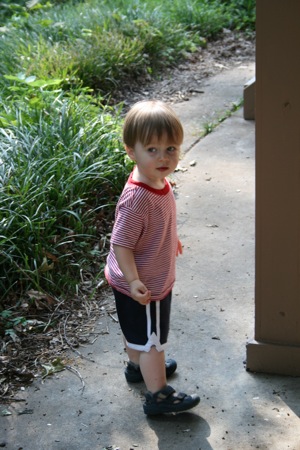 Putting the Father's Day Stepping Stone in the yard: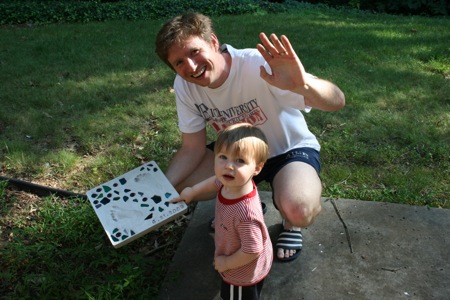 Dad, look!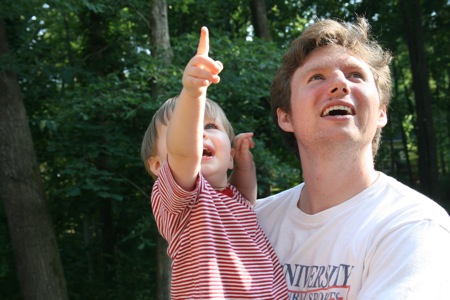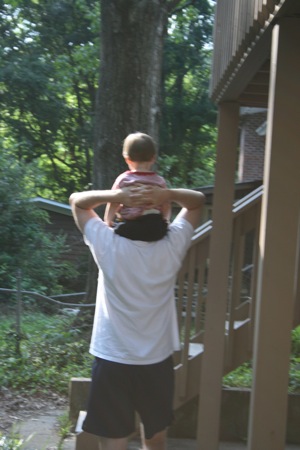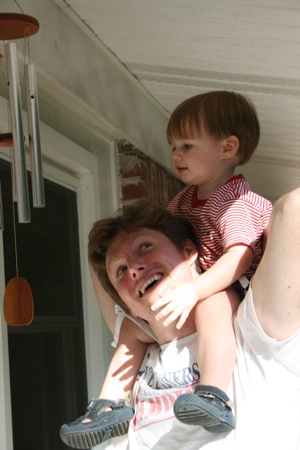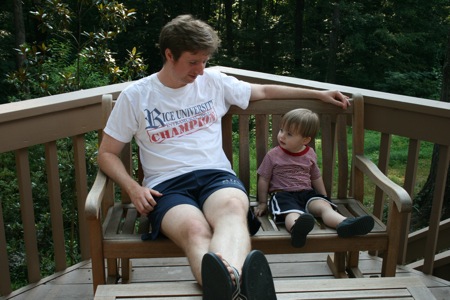 I'd love to help Ma, but I've got these two sacks…
No, I don't want to have my diaper changed!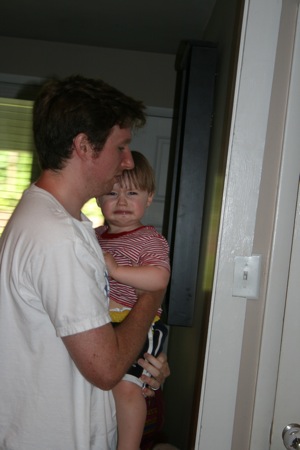 I guess that wasn't too bad…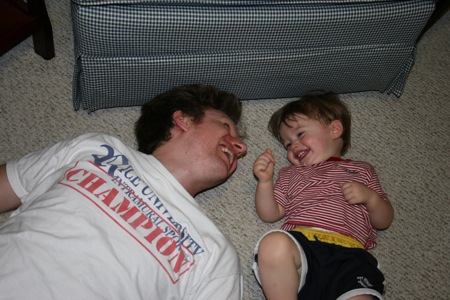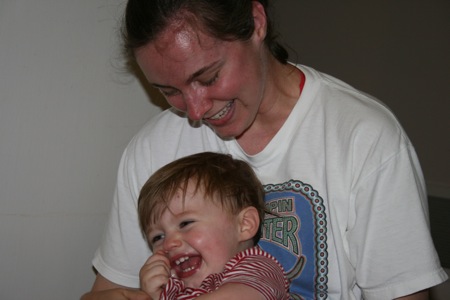 Shades: