Today I'm medically considered full-term.  Full being the operative word.
I'm just plain full.  I fill up any seat upon which I put my behind.  I fill up the bed at night.  I fill up any walkway in which I might be standing to the point that it becomes impassable to others.  My bladder appears full to the breaking point at all times, regardless of my hydration status.  I am completely and utterly filled to the brim with being finished with this whole thing.  On with the pictures.
Week 37 in my pregnancy with Liam: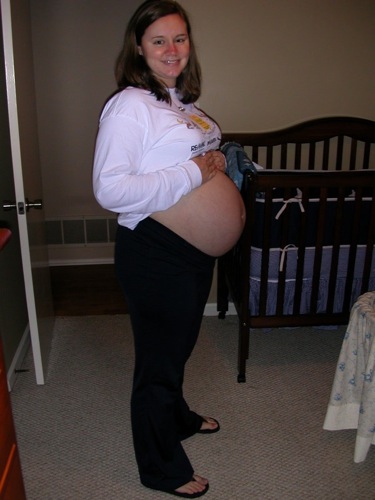 Wow.
Bonus shot of us with the Williams Family Bassinet:
Week 37 in this pregnancy with Baby Girl: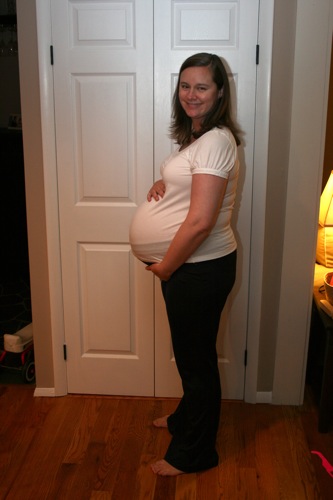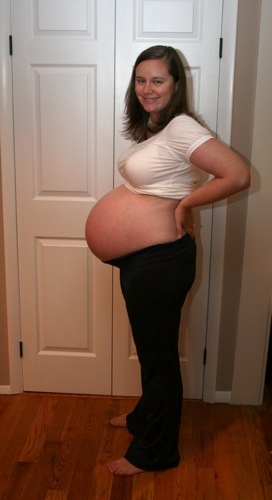 Bonus shot: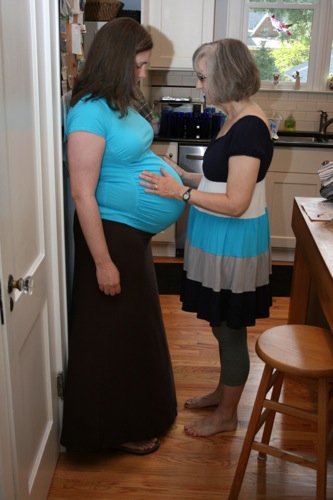 Fully finished.