I found these in a file on my desktop from months ago. Â I thought I'd already uploaded them here. Â I'm losing my mind.
"Smile, Paige!" (aka: "My name is Paige Connolly and I don't do a dadgum thing I don't feel like doing. Â Ever.")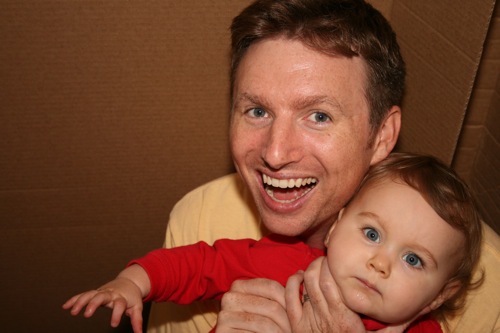 Farmer Paige:
An attempt at getting them in the same shot:
These were taken so long ago that this outfit no longer fits her. Â Which to be fair is also true of clothes she was able to wear two weeks ago…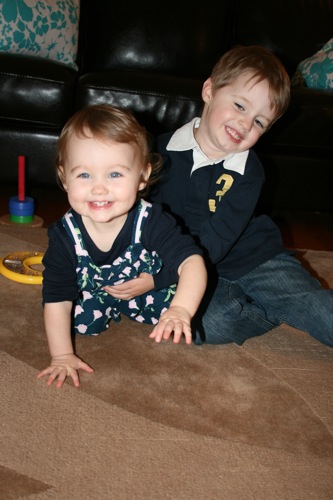 "Oh, dear me!"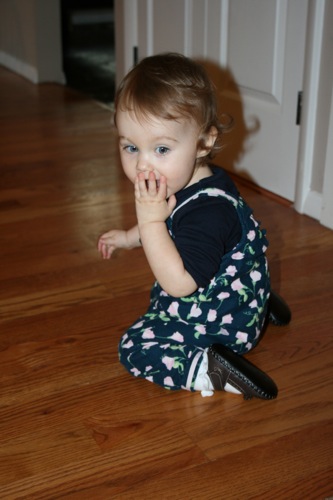 I just love what sibling rivalry has done for my ability to get good pictures of Liam. Â All I have to do is try to take pictures of Paige and Liam jumps in front of the camera and volunteers a pose. Â After failing to get good pictures of him on any regular basis for over a year, this is a welcome change. Â Just look at this face!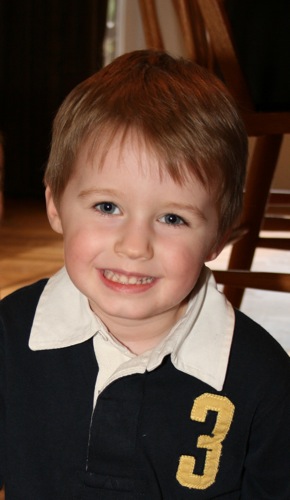 Photobomb: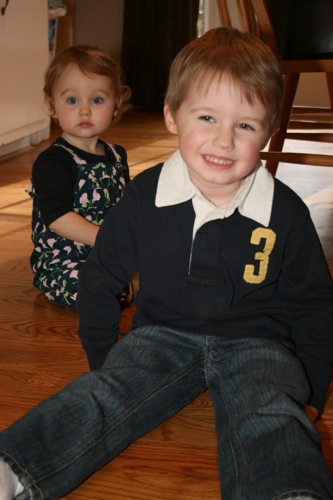 So sweet.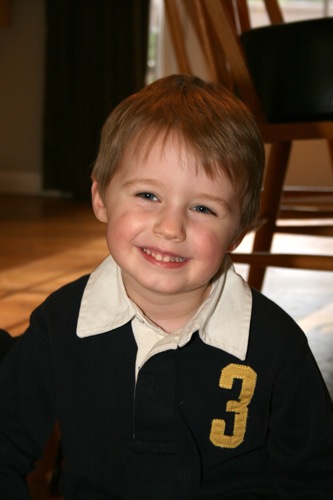 Cheese!
Why do my children insist on playing under the kitchen table (which is the dirtiest place in the whole house…and that's saying a whole lot these days)?
Partners in crime: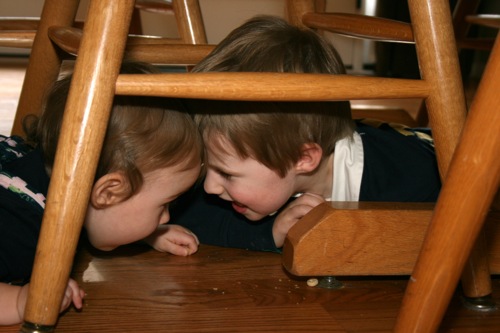 It's shots like this one that make me feel justified in following them around with the camera from time to time:
Sneaky girl:
Caught!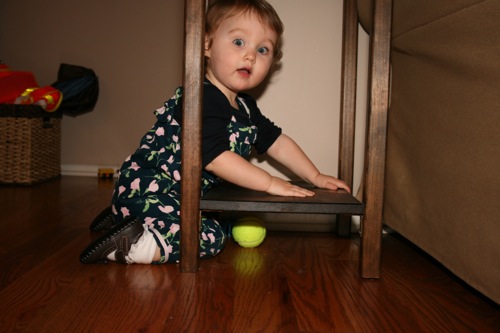 "Check me out!"
Another attempt at a shot of them together: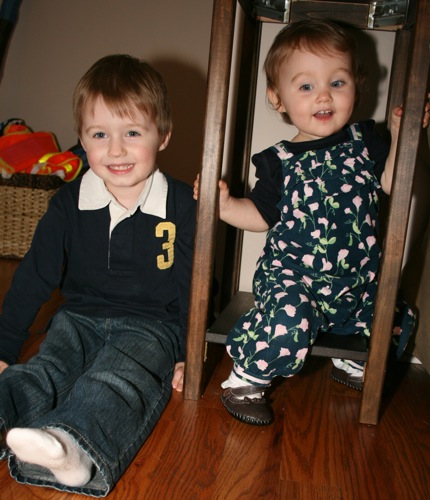 This was the day Liam's monkey costume came in the mail. Â He rushed immediately to try it on and gave me this pose which made me feel much better about ordering his costume rather than making it…
Tambourine (wo)man:
Paige gets in on that sweet dress-up action:
A boy and his top hat: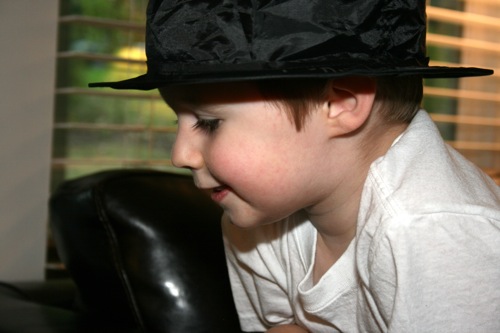 "HELLO MAMA!!!"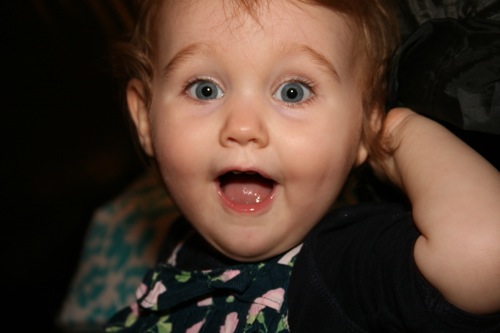 Monkeying around: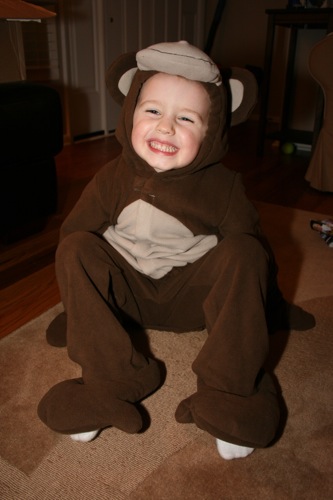 "Hey, Liam. Â Show me your best monkey impression."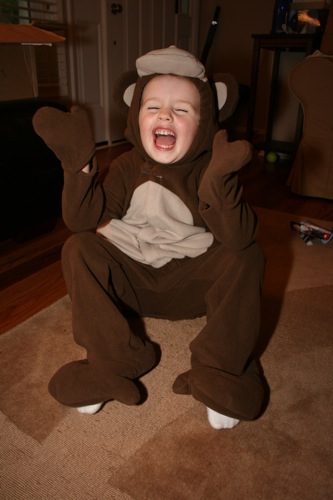 Sweet girl: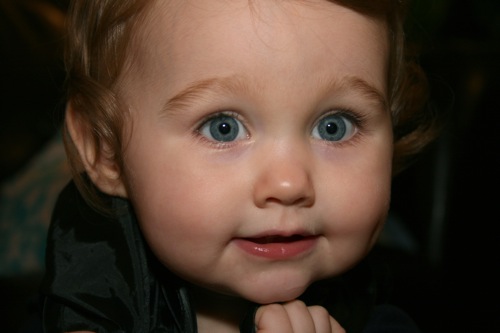 Paige gives the top hat a try: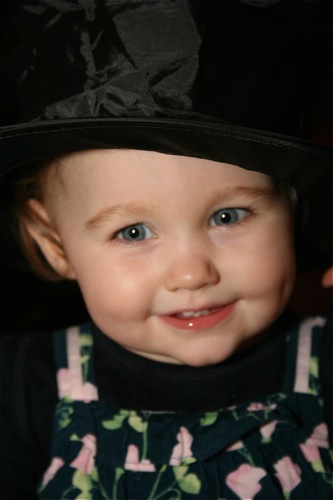 Naked wheelie-bugging: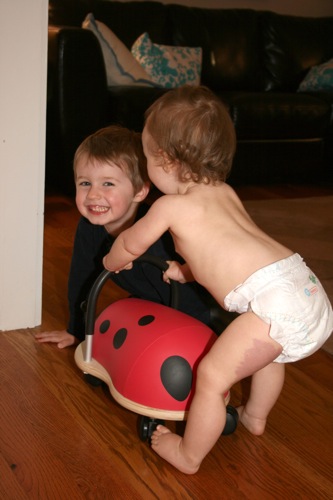 I have no idea what this face was about but I love it.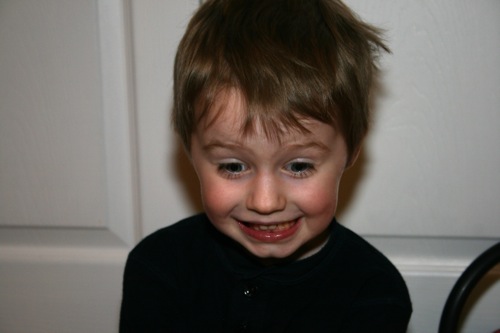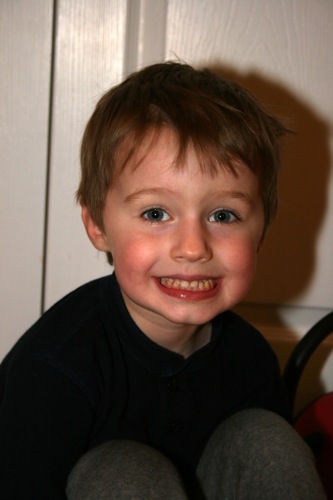 Love.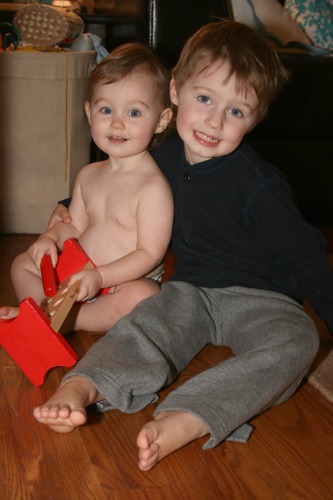 One goes in. Â The other comes out. Â Rinse and repeat. Â And again. Â And so on and so forth. Â Until someone starts crying…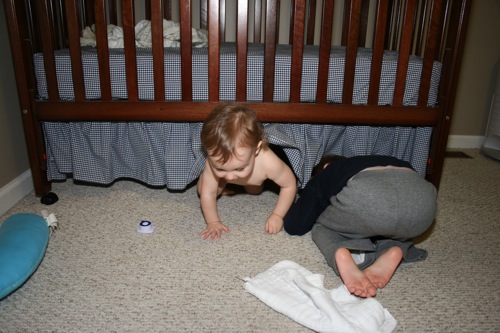 What is it about a baby on a bug?
After a day at the fair with Gran and Granddaddy:
First face painting experience (he loved it so much that there were tears when it had to be washed off):
Sleepy, happy boy.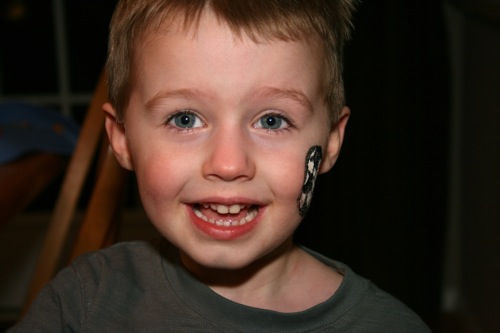 Posing in his school-photo-day duds:
You can't tell how much I'm loving being able to take his picture again, can you?
I have no idea what the context of this picture is, but I love it.
That's all for now. Â And possibly for a while. Â I make no promises these days…