As it turns out, life as a stay-at-home mom of two children who only take one nap per day between the two of them isn't exactly a cakewalk. Â This results in basically no time to update here unless I'm prepared to give up hours of sleep (hint: at this point I'm not).
However? Â Having a playable backyard with a playstructure in it will keep a 4 year old happy for hours. Â HOURS. Hence, I have finally had time to work on catching up here (yay for wifi 20 feet away!). Â On the (other) upside? Â I also don't have much time to take pictures so I'm not as far behind as you might think. Â That's an upside, right?
Here are some pictures from before Thanksgiving:
This girl's definitely got personality!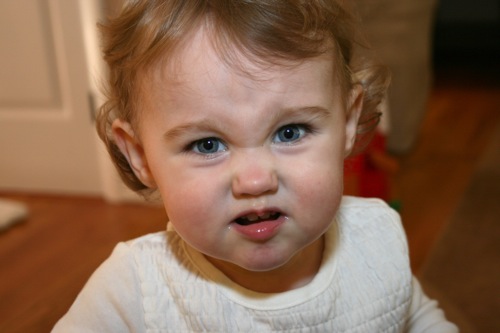 Paige in pigtails:
Everyone loves it when Daddy gets home!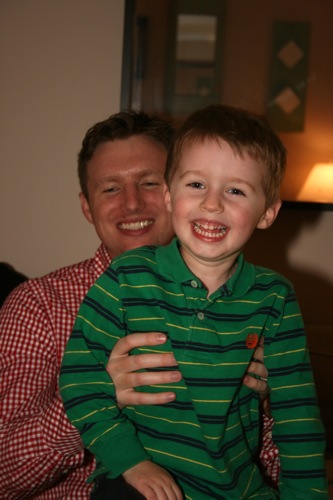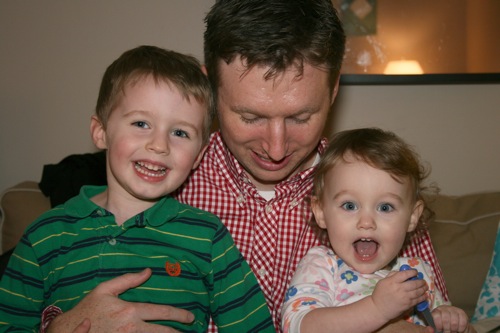 Liam and I made turkey cupcakes for Thanksgiving. Â He was *very* excited.
I'll keep trying to catch up. Â Until it rains or actually gets cold outside…