We spent Thanksgiving Day in Decatur, starting out at Grammie & Pop's house and moving on for the meal at Gran & Granddaddy's house. Â We must have been really hungry because apparently we didn't take a single picture during the meal portion of our trip. Â Oops.
Here are the pictures from the first part of the day.
Liam reads with GG Dad: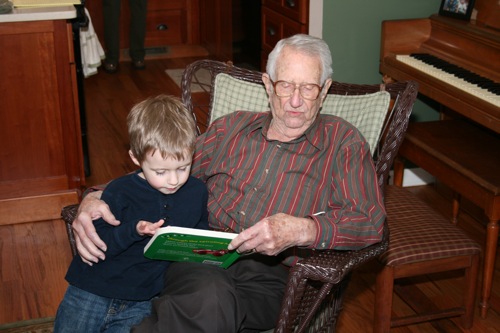 Paige was a little stunned to wake up from her nap to a houseful of people. Â GG Mom did her best to warm her up a bit:
"Um…excuse me GG Dad…I think that belongs to me."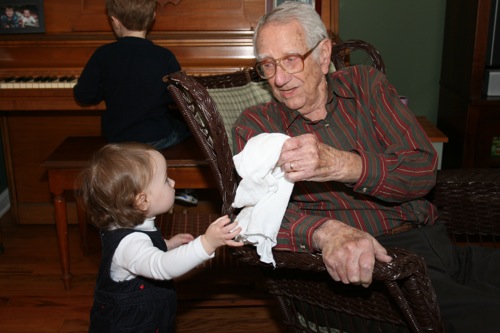 L.O.V.E.
Drummer girl:
Piano Man (& Piano Ladies):
"Hey GG Dad, would you care for a head tickle?"
Paige takes it from the top:
One: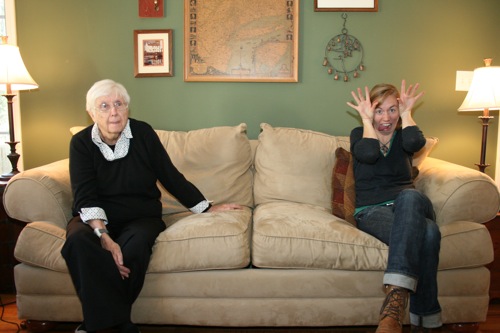 Two: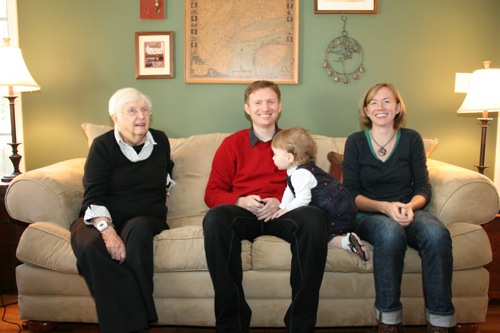 Three:
Four: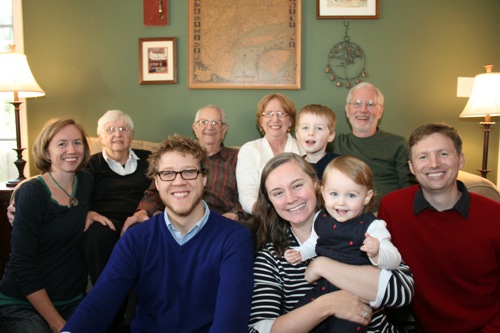 The End.