For some reason we didn't get too many pictures of the (5!) Christmas celebrations this year. Â At least it doesn't feel to me like we got too many but the basis for comparison is the 3,000 we took last year so my viewpoint is probably a bit skewed. Â Anyway, here's what we got.
Paige rocks out:
Liam is excited about his new baking set: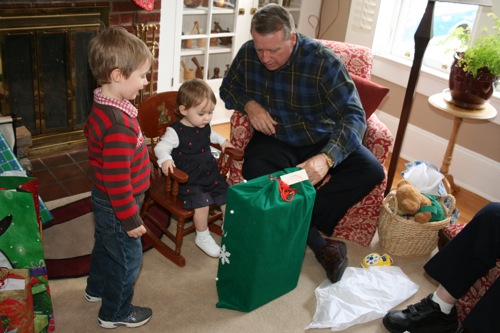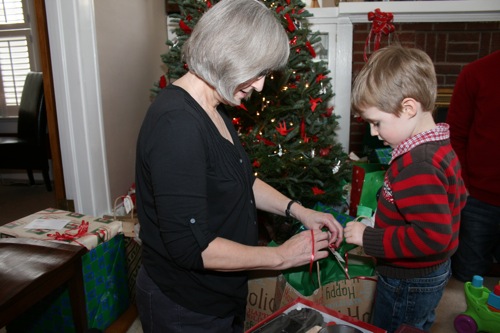 Legos!
Greatmama & Greatddaddy check out their great-grands photo book:
Iggy Peck:
I Dream of Trains: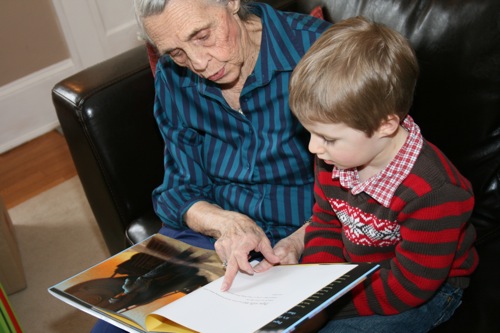 Paige meets Paige:
Liam tries to process the fact that Gran & Granddaddy just gave him (& Paige) a playstructure:
"Is this for real, Gran?"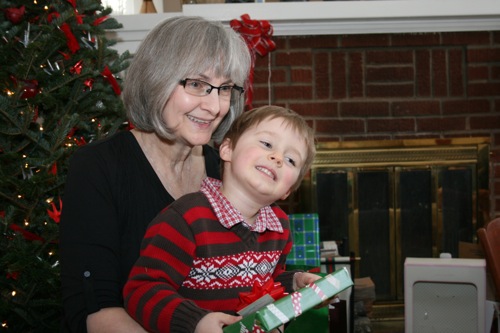 Christmas morning (waiting patiently to go downstairs to see if Santa came) :
Paige isn't quite awake yet (and wonders why Daddy refuses to share his magic morning elixir with her…):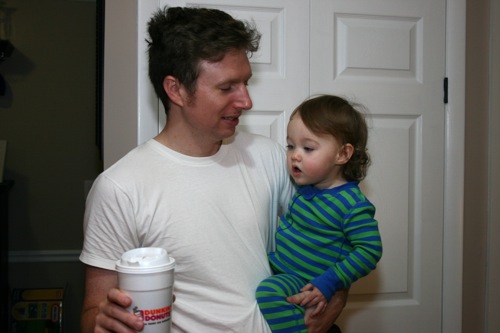 "Mama! Â Santa ate the cookies and drank the milk!"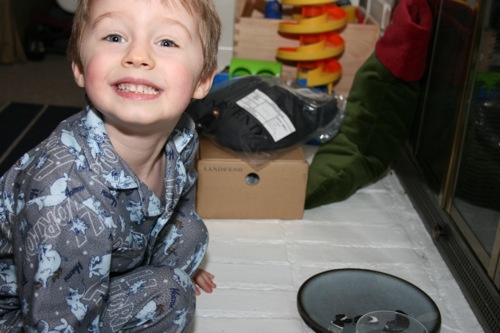 Checking out the goods:
What on earth possessed Santa to bring Paige a microphone?
She was thrilled: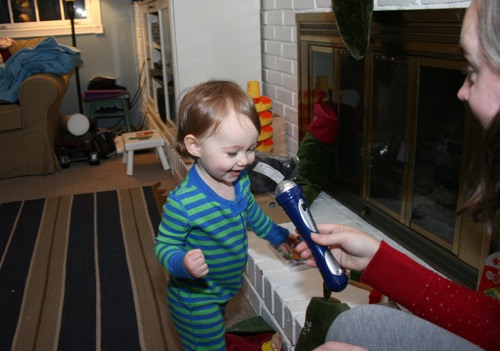 Microphone? Â Recorder? Â So much noise to make, so little time!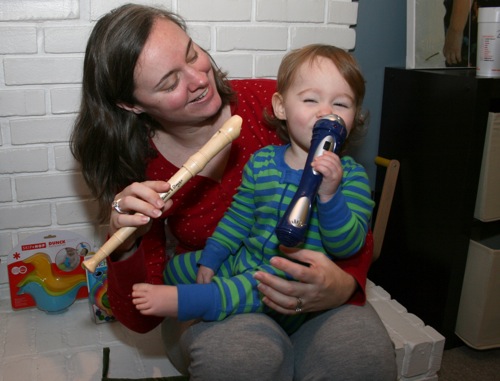 (It's easier for her to play when I make this face.)
Digging deep:
Liam made us a picture frame at school:
The Polar Express:
Paige does everything in her own special way.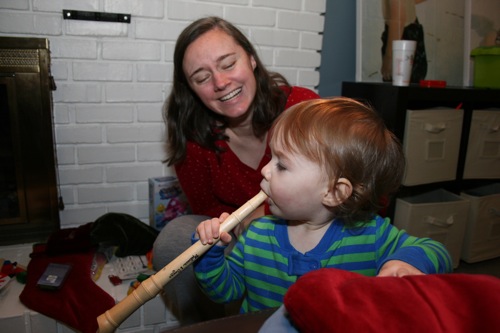 Teamwork:
Paige & Pok: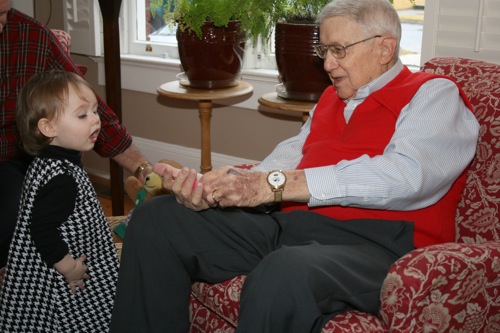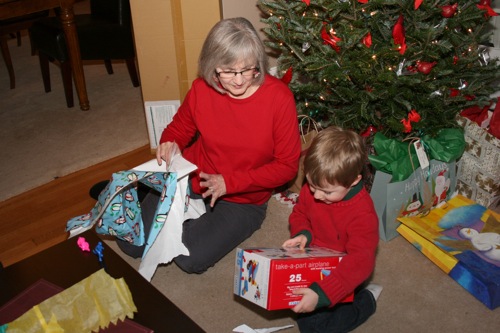 Weebles!
Mutual adoration society: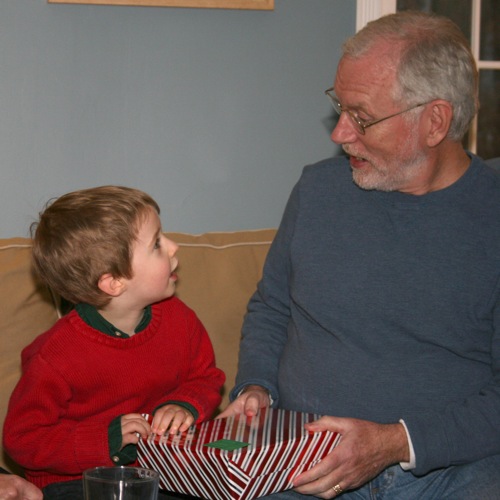 Buzz Lightyear CD player:
Initial reaction (to the music):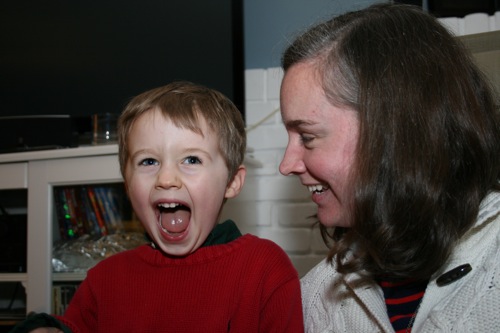 Secondary reaction (to the lights):
P is for Paige! (and peacock):
By the end of the day, Paige had the hang of the whole present-opening thing: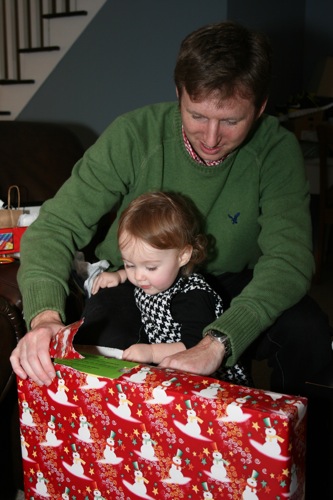 Paige tests out her new tube: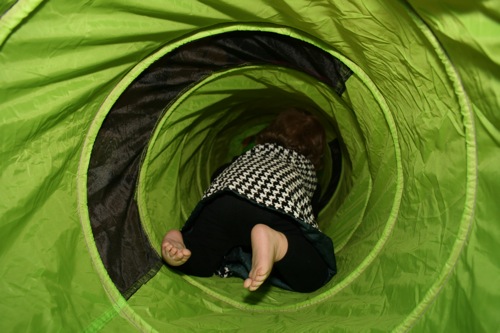 (I think she approves.)
(So does he.)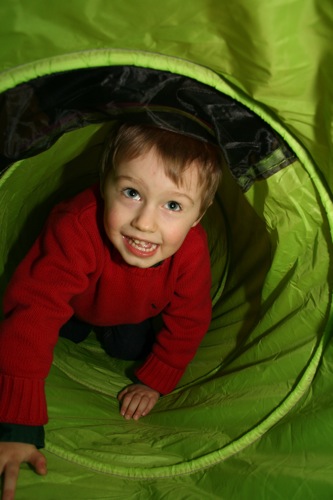 (So does Matt.)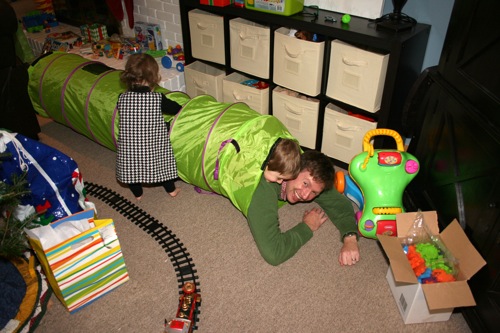 The End.