Liam turned 4(!) in late December. Â Here are some pictures from the celebration.
Go Wagaloo!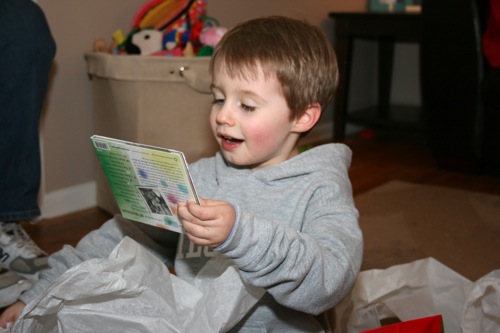 Paige reads with Greatmama: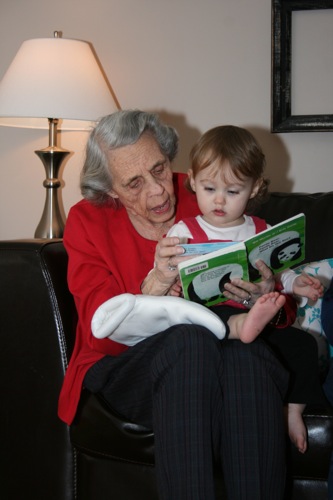 I Dream of Trains:
I told Paige to blow on the whistle…
…she sniffed instead.
The birthday boy eagerly awaits the pizza and cake he knows is coming:
Liam wants a train cake? Â Gran makes him a train cake.
The Monkey and the Engineer, performed live in our living room:
Paige checks out the banjo:
Liam checks out the mandolin:
Paige bounces with Aunt G:
You didn't think Liam was stepping away from his chance to play a stringed instrument that quickly, did you?
Of course not.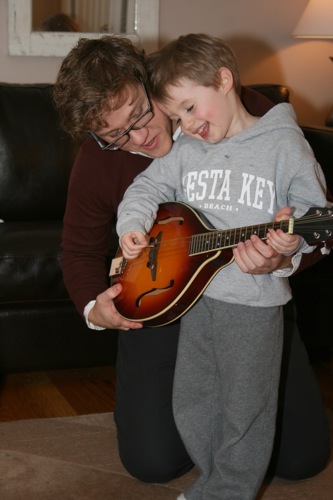 I've gotta learn how to play the guitar that's hanging on the wall downstairs…