Here are a bunch of random shots I found on the camera card from after Liam's birthday through late January.
"What's that, Mama? Â You say you want me to smile and stand still long enough for you to focus? Â Okay…but remember that I do things my way or no way at all. Â Always."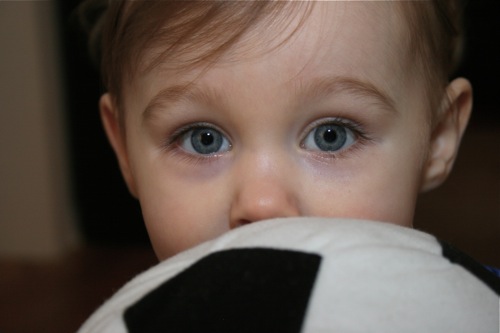 Liam has started picking out his own outfits. Â On this particular day it was about 50 degrees outside. Â He was very proud of himself.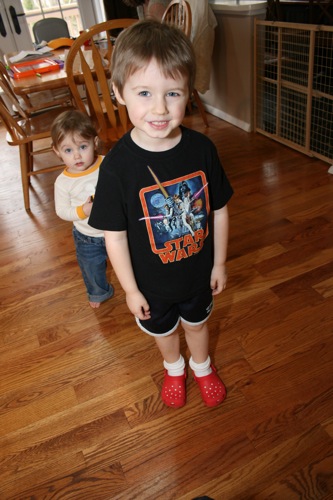 The big day finally arrived!
Try explaining to a 4 year old how not-yet-dry cement footings mean that yes, you have your playstructure, but no, you may not play on it…then ask him to smile. Â You'll get something like this:
Paige however (for the time being, anyway) is content with t-ball:
Curls and a pinafore…ahhh.
"YOU MEAN I GET TO PLAY OUTSIDE ON A REGULAR BASIS NOW?!?!?!?!"
"I'm down with that."
Slam dunk!
"Yayyyyy!"
Lest you think Liam wasn't enjoying himself, too…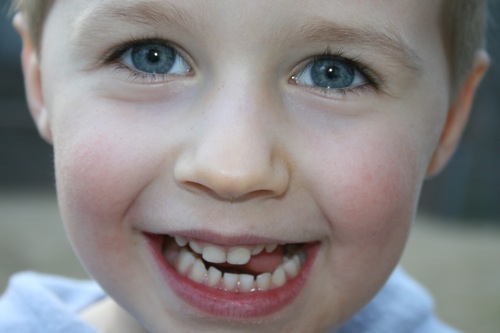 Paige prepares for a future in sword-eating. Â You gotta start somewhere…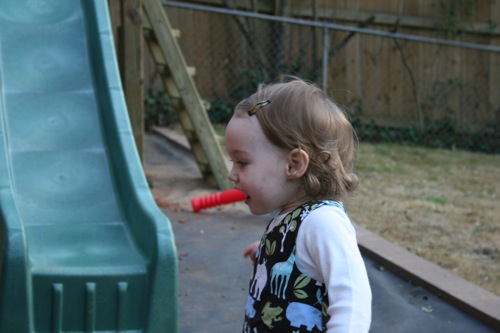 Teeing it up: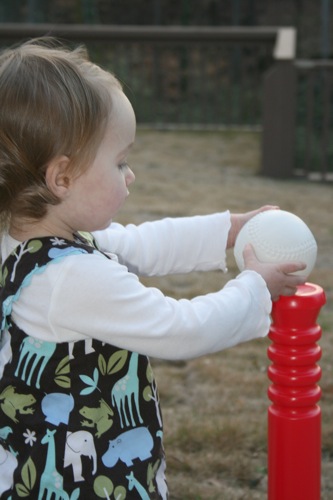 Getting a lesson from Liam:
Once again, Paige plays by her own rules: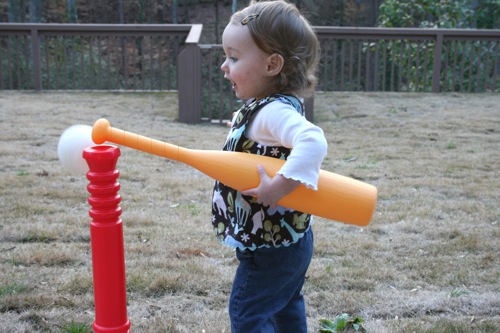 Rinse and repeat…
"If Liam can do it, so can I!"
Swinging: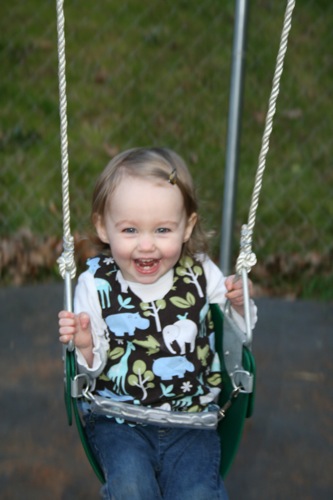 Sliding:
Paige rocks the pigtails:
Now I'm only four weeks behind. Â I think I can, I think I can, I think I can…